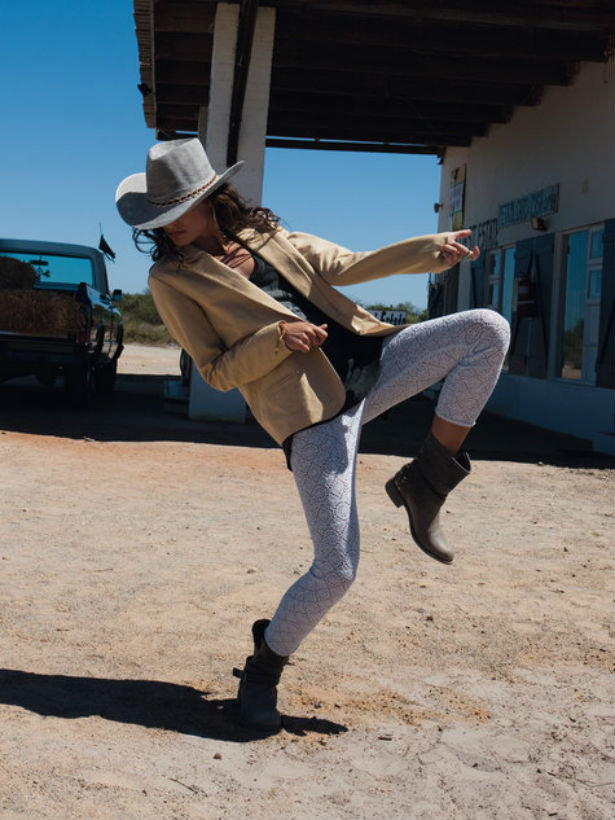 ShareThis
Fashion trends come and go, most styles being quickly pushed out of the way for the next best thing. Here are a few trends from the past few years that have stuck around long after their initial peak in popularity.
1. Leggings: the true star of the comeback. Leggings were popular in the nineties, and then disappeared in the early 2000's. After making a reappearance in the mid-2000's, leggings have become a fashion staple in almost every girl's closet… and they're not going anywhere anytime soon!
Legging pattern (pictured above).
2. The peplum: while you don't see a peplum style in nearly every store window these days compared to a few years ago, this look has transitioned from trend to timeless. Must be that hourglass figure it creates!

Peplum dress
3. Leather jackets. Have leather jackets ever been out of style? With so many shapes and styles to choose from, leather jackets are like the blue jeans of the coat family. You can wear them with anything, anytime!

Leather jacket
4. Crop tops. It's hard to miss this take-over trend these days when shopping for clothes. This is one trend that has lasted much longer than expected, and is still going strong. With the unfitted, boxy crop tops now in style, anyone can jump on board.

Crop top
5.Maxi Dresses. Ultra-short skirts have been out of style for some time now, and their polar opposite has stolen the spotlight. Pretty, flowing maxi dresses are a definites summertime favorite.

Maxi dress
What styles would you like to see resurface? Any trends you wish would just disappear already?