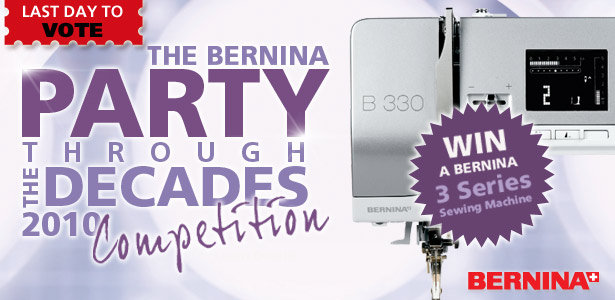 ShareThis
Have you voted for your favorite party outfit yet? Better do it now because your chance to pick the winner of our Party Through the Decades Competition presented by BERNINA 3 Series ends at 4 pm EST this Wednesday, December 8th! Check out the slide show of the top 50 entries and pick your favorite, but hurry you only have a couple more days left so get those votes in now. Remember, you can't vote for the same look twice, but you can vote for as many different looks as you like!
Three lucky winners will be announced on December 14th via blog post and newsletter!
Step up to a machine that won't hold you back: The BERNINA 3 Series. The affordable new line combines superior performance, outstanding durability, and incredible Swiss engineering.