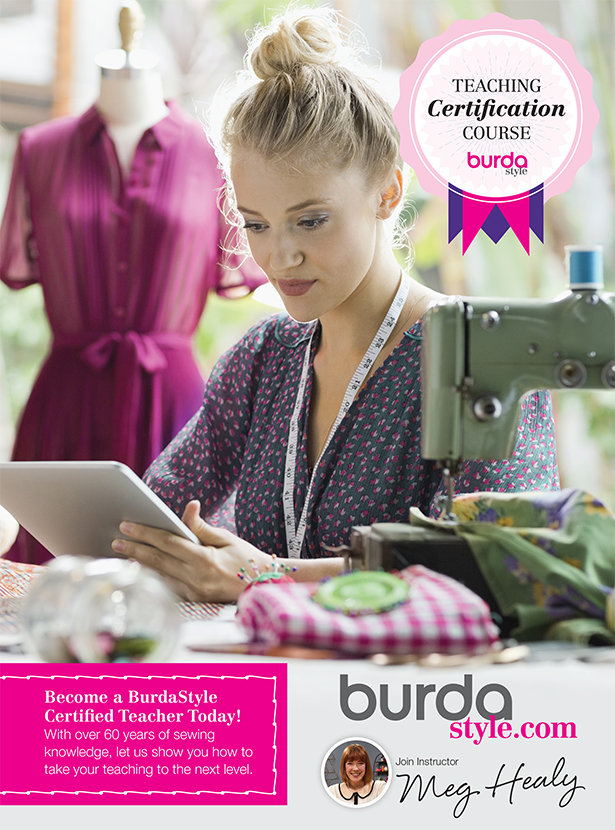 ShareThis
Our BurdaStyle Certification Course launched in September and it has been amazing so far! Registration for this course session ends October 31st, so now is the time to be a part of this interactive course to become a BurdaStyle Certified Teacher. Read on to learn more, see some of the projects students and I have made for the course and read some testimonials of students who have passed and are now certified.
This course is all about teaching "The BurdaStyle Way" of construction, and you will be taught both preparation and sewing core techniques and them put them to use to submit for review four required sewing projects. The following dress if one of them, and I'm obsessed with it!
Since BurdaStyle has been around since 1950 I really wanted to pay homage to that and make our retro style Dress with Peter Pan Collar part of the course and a required project. Here is the variation I made in the development for the course:
Now take a look at just some of the amazing projects that students have made and posted within the course…

The community within this course is so encouraging of one another and so talented! Everyone is sharing what they are making, asking and answering questions, and we are all learning more about eachother's sewing journey. Don't miss the change to be a part of this and register here today!
These are just some of the things Certified Teachers who have completed the course had to say:
Once you register you will have until January 18th (plenty of time!) to review all of the course videos and submit your 4 sewing projects for review by me to become certified.