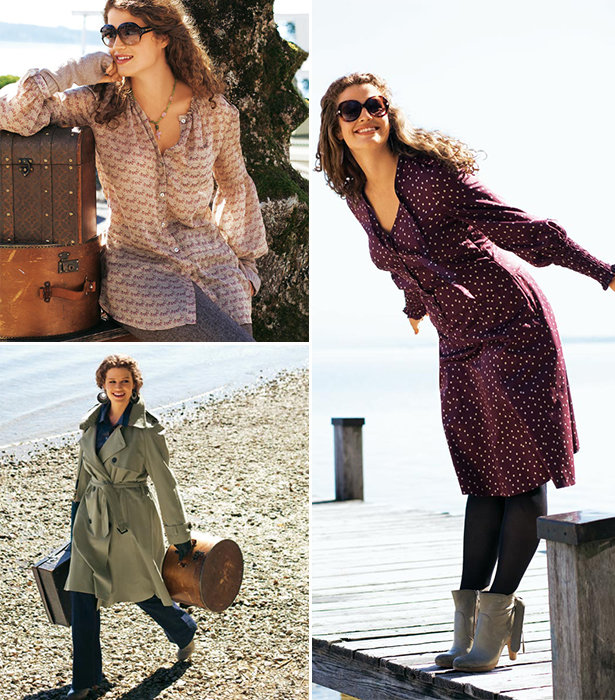 ShareThis
This plus size sewing pattern collection from the September 2010 issue of BurdaStyle but is brand new to BurdaStyle.com. It features garments that are perfect for the changing seasons as it begins to get colder and you want to reach for a long sleeve dress and trench coat.
Click on the image to go to the pattern store page…
This utilitarian blazer features a shawl collar and a narrow belt that emphasizes the waist. Perfect for cooling temperatures!
An elegant dress perfect for fall! It features long, ribbed sleeves, a v-neck and an inserted bodice.
These herringbone trousers are comfortable and chic with a loose fit. A lovely choice for cooling weather in September.
This airy long sleeve blouse is made using a transparent silk chiffon that falls gently against the body. The neckline is gathered and features a tiered torso piece and tiered sleeves.
Short, casual and chic! This short trench coat is featured in a shorter variation with classic details.
This classic trench coat is double breasted and features raglan sleeves and has bars on the shoulders and sleeves.
Happy Sewing!