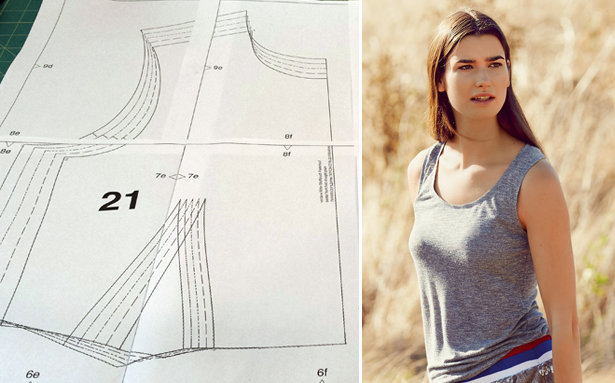 ShareThis
Learn ALL about sewing ease and how it applies to pattern drafting! Sign up here for Thursday's Web Seminar!
There's a reason knitwear is so popular in today's fashion world. Stretch fabrics eliminate many of the challenges we face with woven fabrics when it comes to finding that perfect fit. You don't have to worry about a garment feeling too tight one day or a little loose the next!
While most patterns are designed with a certain fabric type in mind, you don't have to stick with knitwear patterns to sew with knits. Why not sew a leather skirt in spandex or a bustier in stretch cotton? After this web seminar, you'll be able to do just that! You'll learn how to take a pattern designed for a woven, non-stretch fabric, and modify it to be sewn in any type of knit.
This web seminar is best suited to sewers with existing knowledge and understanding of pattern drafting techniques.
What You'll Learn:
All about sewing ease and how it applies to pattern drafting
The various types of knits, and how to choose the right fabric for your project
How to determine a fabric's stretch and recovery qualities
How to remove darts from woven patterns
How to calculate negative ease percentage to reduce your pattern
Fitting adjustments specific to knitwear patterns



Who Should Attend:
Anyone interested in working with knit fabrics
Anyone wanting to learn more about stretch patternmaking
Those interested in learning advanced drafting skills




Sign up for Thursday's Web Seminar Here!