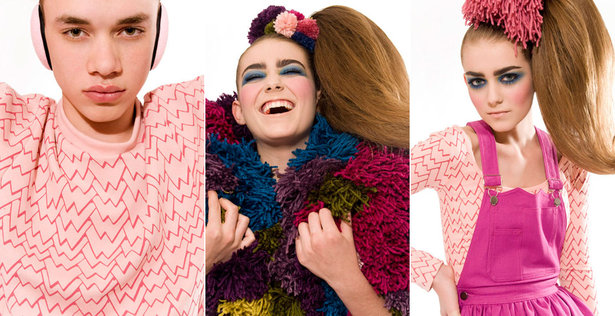 ShareThis
Have you heard of the website KICKSTARTER? It's a specially curated platform for creative minds to kick start their dreams by seeking donations— anywhere from $10 to $1000, and in return, you'll get special treats from the artist if they reach their goal.
I heard of KICKSTARTER through a musician friend of mine who was raising money to create a special album. As I well know, financing your own line, album or career for that matter, can be difficult, and at times, seemingly impossible. KICKSTARTER creates a platform to raise money for artists involved music, design (fashion, product, game, app, etc), film/video, food, journalism, and other projects that spring from the imagination. Certain donations win your special perks— that is, if the artist reaches his or her monetary goal.

A friend of mine recently told me that she is doing KICKSTARTER for her clothing line, and I thought that was so interesting. Being a fashion designer without an investor or business partner is hard. Meet Gerlan Jeans "a sportswear brand for men and women, dedicated to making the world a brighter place, one colorful print at a time". Gerlan, the colorfully vivacious gal behind this collection has rainbows of inspiration. Her clothing is full of humor and fun. When I first met Gerlan, her white/blond hair was pulled back in a top knot and wrapped in fluorescent bands— she was wearing many colors and had been working in textiles. When she emerged with her own collection a few seasons later I was thrilled— the essence she possessed in her style & personality had been translated into prints and clothing and it was unreal.

If you're interested in supporting young designers like Gerlan Jeans, or perhaps want to launch your own line, you should visit this site and see what's out there. You'll truly be inspired.