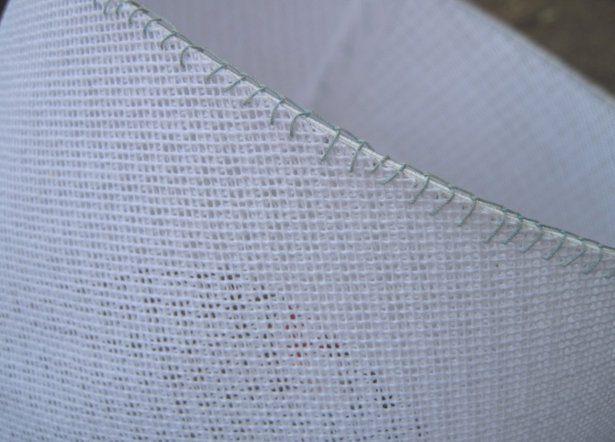 ShareThis
Last week we talked about some of the tools, trim, and notions used in millinery, this week I'm going to show you how to make a fabric-covered top hat!.
Choosing a Pattern:
There are many hat patterns on the market today to choose from: current fashions, historical, and vintage-inspired.. Before selecting a pattern, study the materials needed carefully as you may have to buy some of the supplies online if they are not available to you locally. You will also need to figure out your head size. To do this, wrap a tape measure around your crown, right above your eyebrows and ears, where the hat will sit. The average size is 22.5 inches but your head can be larger or smaller than this size. Measure accurately, there is nothing worse than putting all of the time into making a hat only to have it be too small or too large! If you are making a fascinator or other "perching" style of hat your head size will not be an issue.
Making the Hat:
For this project, I'm using Lynn McMasters' "Wellington Top Hat or Mad Hatter Hat" pattern. It's a good idea to trace your pattern pieces onto other paper before cutting out your buckram and fabric, especially if you have a multi-sized pattern. Make sure you transfer all pattern markings, especially the Center Front and Center Back markings. Also note the seam allowances in the pattern. If they aren't included you'll need to add those as well, marking the seam line. Making a hat with a buckram base is like fitting puzzle pieces together, in order for it to fit together right the pieces need to line up perfectly.
Give your buckram a good press. Cut out two layers of buckram, changing the grain direction on the second layer so that the grains crisscross. When you press them together the buckram will become one very stiff piece. The buckram sizing will temporarily keep the pieces together as you move through the next steps. Follow the pattern instructions for joining the crown together on the center back seam.
To apply the wire you can either (slowly!) machine stitch it onto the edge of the buckram using your widest zig zag stitch and a large-sized needle, or, more traditionally, sew the wire on by hand using a buttonhole stitch. Millinery wire gives the hat stability and helps keep the shape. The photo above shows a close-up of the crown with the wire attached. To join the wire ends you can either wrap tape around them, use steel millinery joiners, or carefully overlap the wire and sew the wire together.
Now we've got all of the pieces ready, next week we'll finish making the hat!
Sources: http://www.lynnmcmasters.com/
Next week: Making a Top Hat, part 2