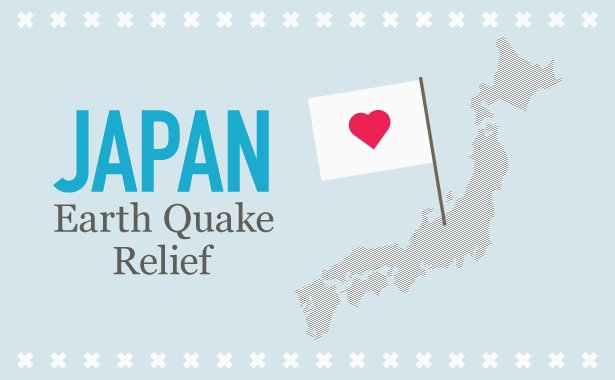 ShareThis
As an international community filled with unique members from New York to Tokyo, we were devastated to learn about the tragic events that befell the country of Japan and the Pacific region this past Friday. One of our own – our amazing graphic designer Hikaru – is from Japan and still has family there. Our hearts go out to all our members in the area and anyone effected by last week's earthquake and tsunami. Want to help? See ways you can aid in the relief efforts after the jump.
—TEXT—
Donate to the American Red Cross' Japanese relief efforts by texting REDCROSS to 90999. A $10 charge will appear on your monthly cell phone bill or prepaid balance.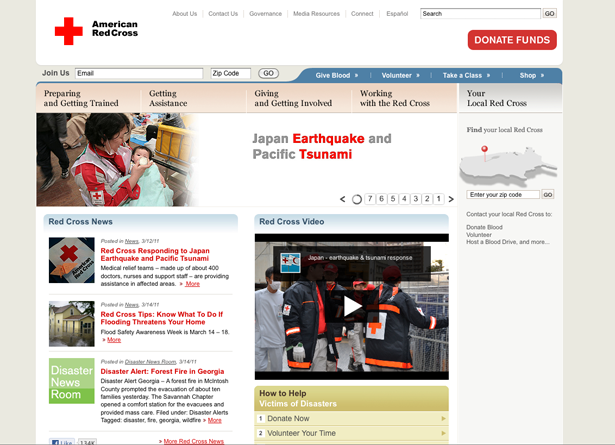 International Medical Corps provides medical supplies and emergency medical response resources – text MED to 80888 from any mobile phone to give $10.
—FACEBOOK—
The Red Cross has also launched a donation effort through Causes on Facebook. Donation options range from $10 up to $500.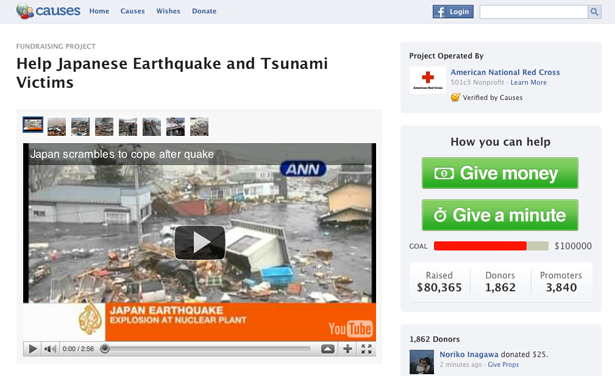 Explore.org has pledged to donate $1 for every Facebook "Like" on their Dog Bless You page, up to $100,000. The group is also sending it's dog rescue team to help with search and rescue efforts.
—TWITTER—
Use these hashtags on Twitter to retweet or follow and help gather and spread information about the disaster and rescue efforts in Japan:
#Jishin: General earthquake information
#J_j_helpme: Requests for rescue or other aid
#Hinan: Evacuation information
#Anpi: Confirmation of safety of individuals, places, etc.
#311care: Medical information for victims
—ITUNES—
Apple has opened up their iTunes store for users to donate directly to the American Red Cross.
—GOOGLE—
Google's Crisis Response project provides donation outlets, alarm and warning resources, message boards, shelter info and emergency numbers for missing persons information.

—PAYPAL—
Donate to Save the Children, Global Giving, Hands On or The American Red Cross through PayPal's Donation page

—OTHER EFFORTS—
Shelterbox is a great organization that supplies utility boxes complete with shelter and lifesaving equipment adequate for up to 10 people. Shelterbox also allows you to track your box so you know right when your donation arrives to it's destination.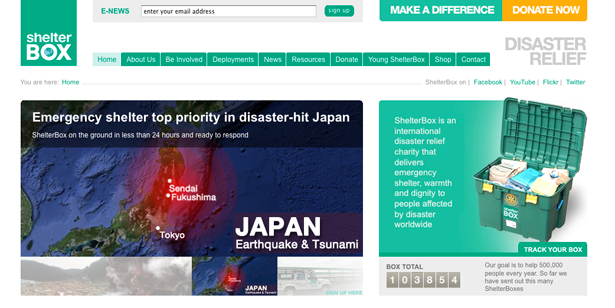 The Japanese retailing giant behind Uniqlo, Fast Retailing has pledged to make an upwards of 1.4 billion yen (roughly 17 million US dollars) donation to relief efforts and is also donating around 700 million yen (rought 8.5 million US dollars) in clothing from Uniqlo for the victims. The retailer will soon open up some of it's close to 2,200 stores worldwide as clothing donation drop off points, including Uniqlo, Comptoir des Cotonniers, Princesse tam.tam and Theory. Check stores near you to see when they will begin accepting donations.
BurdaStyle members are also pitching in. Nettevivante and mollykatherine are taking part in Japan Quake Appeal and gathering donations for Global Giving. The two are offering some of their gorgeous handmade pieces up for raffle on their respective blogs. Learn how you can help the aid efforts and potentially score nettevivante's beautiful blouse or mollykatherine's adorable playsuit.
If you know of any other relief efforts, donation points or ways to get involved, please feel free to leave them in the comments below. Always check to make sure you are dealing with a reputable organization before donating, head over to CharityNavigator.org to find a list of trusted charity organizations and relief efforts.