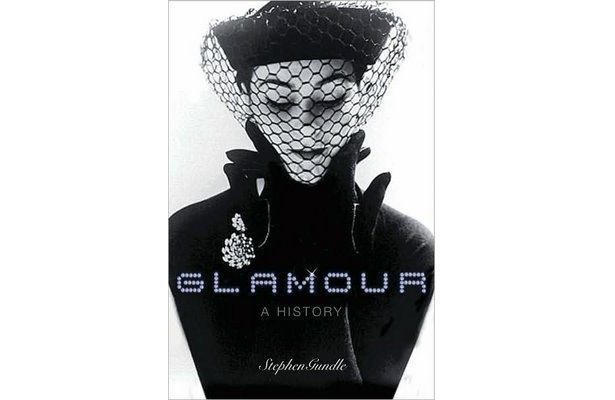 ShareThis
Readers, I recently borrowed an interesting book entitled Glamour, A History by Stephen Gundle, a British writer. It's a study of the concept of glamour throughout history; its origins and its varying definitions during different eras (the 1930s and 40s in particular), up to and including the present.
I haven't quite finished it but it has me wondering: Do women aspire to be "glamorous" anymore? Do you?
Glamour seems to me to be a dated concept, at least the way I've always thought about it. For me, glamour suggests drama, artifice, and exoticism — all missing in today's busy 24/7 media landscape and the (primarily) middle class, suburban culture which we (Americans at least) have been steeped in, even if we're not suburban or middle class.
I think contemporary life is too informal, too come-as-you-are, too frank about sexuality for the concept to hold any attraction for most people today. Is this true in your country too?
Most women I know want to be, first and foremost, healthy, then probably thin, and then some variation of pretty as they choose to define it — and ideally a combination of all three. Do they want to be glamorous? The very word evokes stylized images like these from 30s and 40s Hollywood — a very different, more formal world.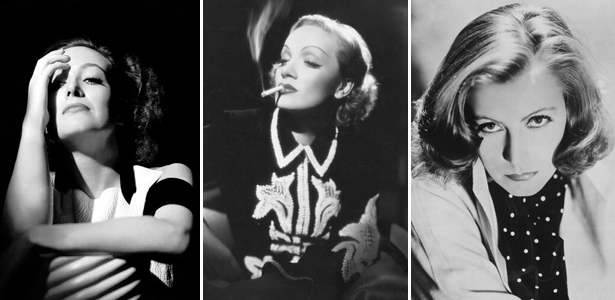 From left: Joan Crawford, Marlene Dietrich, Greta Garbo
By the postwar years, the 50s and the early 60s (a time of greater economic equality in the USA) the idealized woman was more likely to be girl-next-door types than glamorous and remote, at least in American popular culture. You wouldn't have caught Marlene Dietrich posing with a fishing rod like Debbie Reynolds.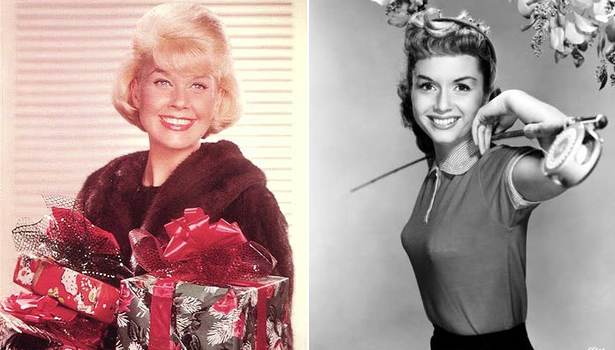 From left: Doris Day, Debbie Reynolds
Today, apart from the ubiquitous red-carpet celebrity events and the people who make them happen, is glamour something anyone aspires to? How about in the pop music world — think Lady Gaga or Beyonce or Madonna? Do you consider them glamorous, or merely fashionable (if that)?

From left: Lady Gaga with Madonna, Beyonce
Readers, I ask you:
Does glamour have meaning in your lives? Do you consider yourself — or would you like to be considered — glamorous and how would you define it?
Who are your contemporary glamour role models?
Conversely, do you think the concept of glamour is dead? If so, what killed it? I'd love to hear what you think!
~Peter
When native New Yorker Peter Lappin bought his first sewing machine two years ago to hem a pair of thrift store jeans, little did he know he was initiating a journey that would bring him fame and fortune. While awaiting his fortune he stays busy writing "the world's most popular men's sewing blog," Male Pattern Boldness, and now contributing to BurdaStyle.
"For more than twenty years I'd lived on the edge of the Garment District without even knowing what a seam ripper was. Now I rip daily!"