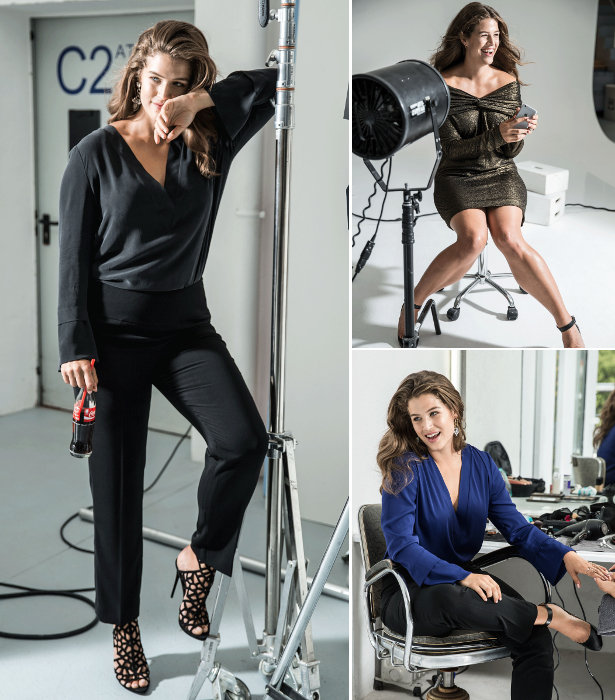 ShareThis
Why spend endless amounts of time styling when you can already be on your way to the party! These cool looks from the December 2016 issue of BurdaStyle get you ready quickly with sparkly lurex, silk and sequins that let you be your best!
A blouse that works with the business blazer just as well as it does with party outfits. The silk tunic with bands along the V-neckline is our newest must-have for the wardrobe.
The understitched flounces add a beautiful cascade at the sleeves of this royal blue blouse with the plunging V-neckline, it's pure elegance.
Have you got the feeling that evening dresses are uncomfortable? This problem is officially solved here, as the gown is sewn with a metallic jersey that is exceptionally comfortable to wear. Thanks to the extra draping accessory, it also shapes a dream decolleté.
A sexy length, a beguiling twist at the neckline and a shimmery Lurex jersey work together for a hot mini dress style that is best worn with simplicity. No extra flash of jewellery is necessary. Those not completely comfortable in this length can wear this style with leather leggings or opaque tights.
A super-feminine cut and an extravagant fabric combine with this sheath dress – featuring a heart neckline and shaping bands at the waistline – for the perfect middle ground between classic and sexy. The wide straps easily keep the built-in bra out of sight.
Headed straight from the office to dinner? The sharply cut blazer is sewn in a sequin fabric that adds a touch of chic and glamour points to any outfit. Flap pockets, as well as slits at the sleeve and back make it a masterpiece.
The polyester weave retains its shape for these tapered fit trousers featuring a classic crease. The shaping yoke adds comfort and stability.
Download all these sewing pattern styles in the discounted pattern bundle here!