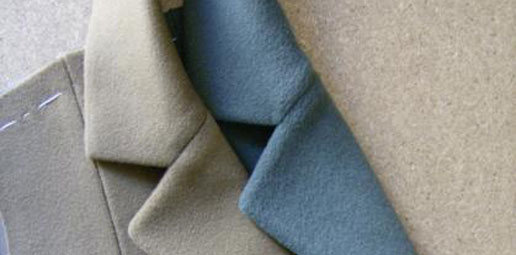 ShareThis
I'm such a sucker for quick and easy projects, but every now and then I feel the need to make something that really challenges my sewing skills and forces me to slow down and appreciate the fine details. This year I'm making my own winter coat for the first time, and even though it's taking me months (mostly because I only have the patience to do a few steps at a time around my quick projects!), I hope that at the end of it I'll have something I can be proud of.
So I'm incredibly happy that the Spanish professional Couturier and Tailor Paco Peralta has decided to share his methods and secrets to creating the perfect tailored jacket, especially how to get those tricky lapel corners! You can read his original Spanish version here or the Portuguese and English translations on Tany's site (who's an impressive sewer herself!).
While I may not be prepared for all that intricate padstitching this time around, it's great to learn about the truly awesome skill and patience that goes into professional garments, especially as the weather cools for us in the Northern hemisphere and we start looking to wear more jackets and coats.