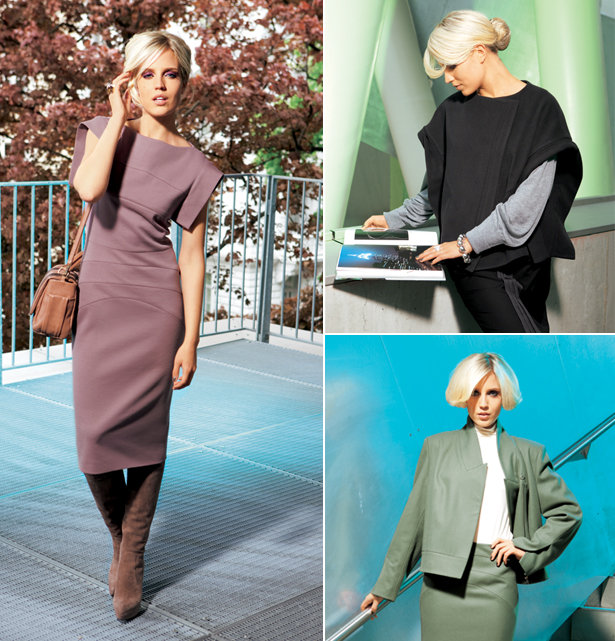 ShareThis
This pattern collection is from a back issue of burda style magazine. These eighties-feel styles can be rocked to the office and then transform to a going out look! The silhouettes are top heavy and taper to the hem. We love all the paneling and edgy styling of these designs.
This Turtleneck top is so versatile. Since its so figure hugging It can easily be worn over a dress, or it can look equally good paired with a nice pair of pants.
Wow! This classic short Coat makes the lapel collar appear turned up, and the open edges are stitched at the waist panel. This trendy designer-looking coat is a perfect cover all.
This wide, straight-cut Vest made in wool refines every outfit. It looks especially nice when worn over tighter fitting garments.
This Sheath Dress is cleverly designed and embodies such style! The avant garde seaming and attached shoulder bands make this the ultra work to play dress.
This Blouson Jacket made out of wool has cutting edge style with a great front overlap.
This short hemline Coat with high collar, and asymmetrical closure has so many great attributes. It looks so soft and stern at the same time! The narrowing silhouette also gives the wearer a non-bulky great shape.
This Pencil Skirt is just great! Instead of plain darts, this skirt has intricate paneling that give the skirt a great silhouette.
Happy Sewing!