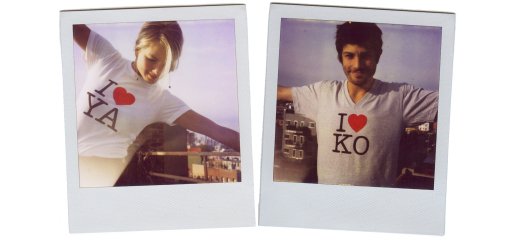 ShareThis
Do you have summer angst? Do you have trouble going to work while the sun is shining & the ocean beckons you? Don't you want to just take the summer off and be a kid again? Splash in the ocean, have BBQ's, go sailing…I certainly do. But I am a designer (remember?) and I have work to do. A collection to design by September. Good lord.
Why is it that I am suddenly inspired as soon as I begin to drift off to sleep and didn't have a single good idea all day when I was forcing myself to work? This happens all of the time. If only it were socially acceptable to be a night owl. "Sorry, can't come in today, had too many ideas last night & didn't sleep, but boy did I get a lot done". Why do I feel tired and willy nilly and lazy during the day? I have been trying to figure this out my entire adult life… One thing that gets me through life though is setting goals. I know what needs to be accomplished in my mind but jotting it down really helps. Here's my to-do list for the next Dahl & Dane capsule collection. We're doing a small collection bags & basics for "him & her".
Design 2 prints. I want to create painterly prints where I incorporate my drawings and watercolors and have these printed onto fabric. These will be printed onto 100% cotton and used for a bag for her, a blouse & a skirt. Think Liberty of London meets a doodle bug.
Make Dane design a print for "him", our collection is going to be "his & her's" items; a bag for him, one for her, t-shirts for him, t-shirts for her. Think Slow & Steady meets Dahl & Dane's quirk and my personal aesthetic.
Make my own patterns. I sometimes use my factory to create the patterns & samples. This time, to save money, I want to make my own patterns and have my samples made by my factory so they are "showroom acceptable", and we all know how expensive that is.
Find a reliable & secure source for wholesale fabric. Right now I am locking down a source for organic cotton, soy, hemp & bamboo manufacturers. We want our collection to be primarily organic.
That helped actually. Thanks:)