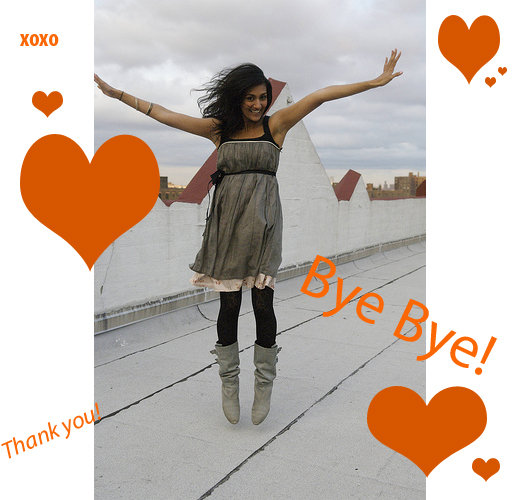 ShareThis
Hi everyone!
As many of you may already know, I am leaving the BurdaStyle Team to pursue some opportunities on my own.
I wish I could stay here longer, but instead, I'm showing you how to make your clothes longer!
Check out my last How To, at least as a team member, on How to Lengthen patterns! And if you've got arms that are anything like mine (almost freakishly long), this How To should come in quite handy!
Don't worry though, I plan on continuing as a member on the site. I know it will prove to be a valuable resource for me as I venture on to try and make a living making clothes! I look forward to seeing the creations of all of the members and will probably learn a lot from the how tos library, which seems to be growing exponentially these past few weeks! I will also try to share some patterns and how tos myself, but hope you'll be patient with me while I get my feet on the ground.
It was truly an amazing experience to be a team member of BurdaStyle, and I will miss everyone both on the site and in the office like crazy! I learned so much myself making How Tos, more than I even knew was possible. I also got to brush up on some of the basics that I have overlooked all these years of sewing. And even though I had a hard time making some of them, it was the comments and encouragement from the members which made it so worthwhile. Not to mention the incredible girls I got to work with. Everyone is so warm, driven, and talented, simply being in the same office kept me motivated, in addition to giving me an audience for my many cheesy jokes!
I wish everyone the best of luck in all their ventures, and encourage more members to try and sell the clothes they make too! You are all incredibly talented, driven, and creative people- who upload how tos, creations, and even patterns, even though this isn't your job! I am in awe of all of you, and totally inspired.
Thanks for a wonderful year!
xoxo
Nayantara