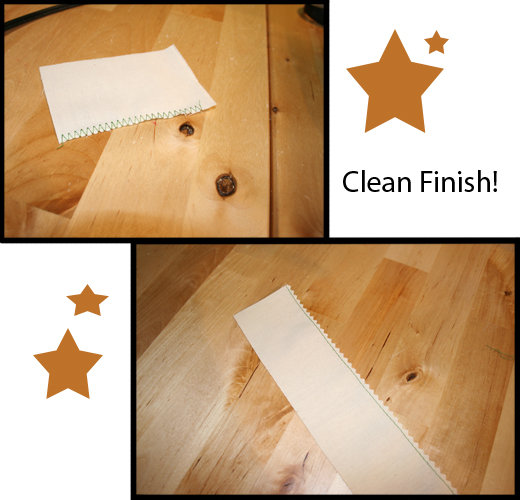 ShareThis
This might not be the most exciting How To I've posted on the site, but its certainly an important one! Finishing the raw edges of seams is crucial if you want to make a garment that can last, and one that looks as good on the inside as it does on the outside. Serging the seam edges is the most obvious and easy solution, but can't always be done, either due to a lack of machinery, or because it wouldn't suit the garment. For higher-quality finished, you can try Binding, French Bias Binding, or even French Seams.
But if you've got a simple garment that you need to finish, a basic zigzag stitched edge or pinked edge might do the trick! Learn how here, and if you've got other tips, please share them with us!
And if you try the Sidonie Variation 1- Paper Bag Skirt, you might find one of these techniques helpful when finishing the flounce!