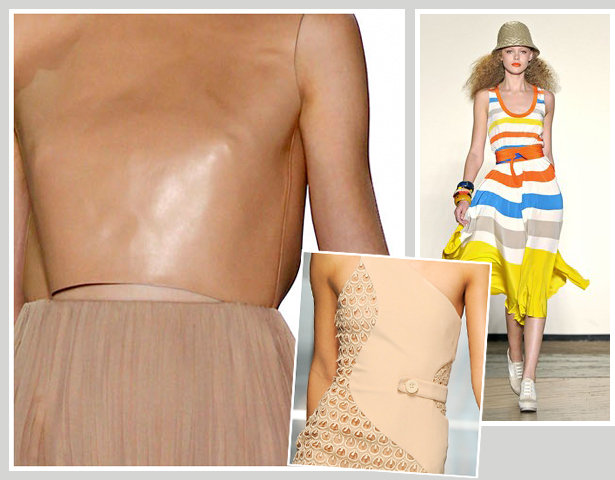 ShareThis
Trends. There are new trends each season, and sometimes we see things on the runways that just makes us utter aloud "Is that fashion? Would people really wear that in real life?" Sometimes a designer uses the runway as a prop— to parade down ensembles that are more fantastic than realistic just to make a splash. I want to hear your opinions of some of these questionable trends— read on + speak up!
Some of these trends could be interpreted into a normal person's daily life— I particularly love a neutral color palate and find beige on beige, or creme on creme to make a soft and subtle statement. I do not own many striped garments, but I do appreciate the boldness of stripes with stripes… and I have always loved the look of an old vintage camisole as outerwear, to me it looks romantic, not vulgar. What about you?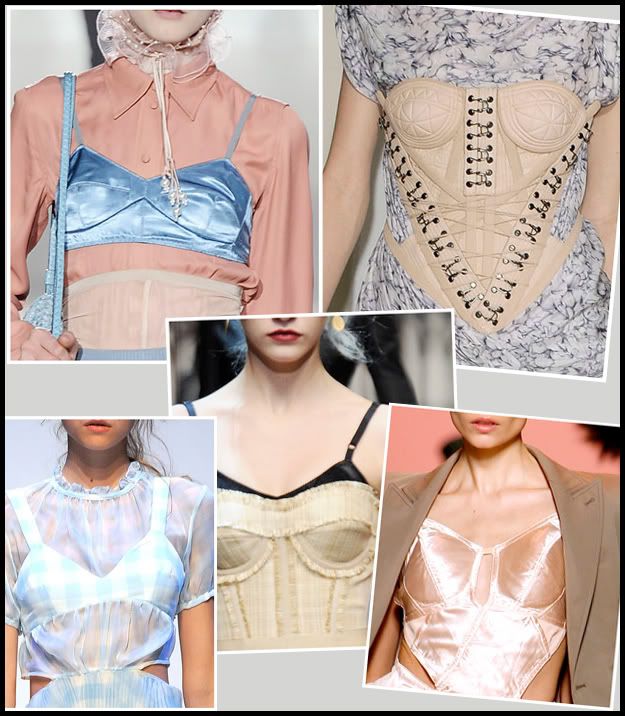 Underwear as Outerwear: Dolce & Gabanna, Christopher Kane, Jasmine Di Milo, Marc Jacobs, Jean Paul Gaultier, Yves Saint Laurent




Stripes + Stripes: Prada, Sonia Rykiel, Prada, Jonathan Saunders, Marc by Marc Jacobs, Jil Sander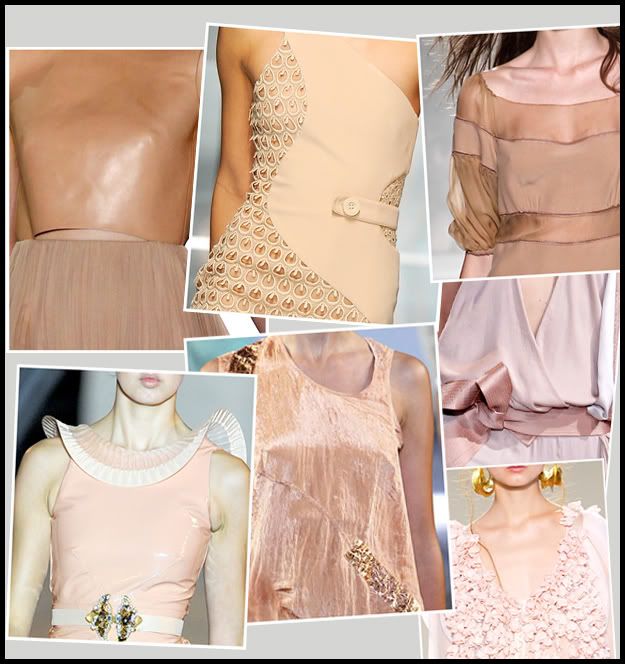 Neutral Nudes: Chloe, Versace, Haider Ackermann, Alberta Ferretti, Richard Nicoll, Antonio Berardi, Alexander Wang




Wild Accessories: Fendi sunglasses, Balenciaga faux wood shoes, Dior feather shoes, Prada striped heels, Erdem high heeled hiking pumps

If you enjoyed this article you may also like Flatforms— In or Out?.