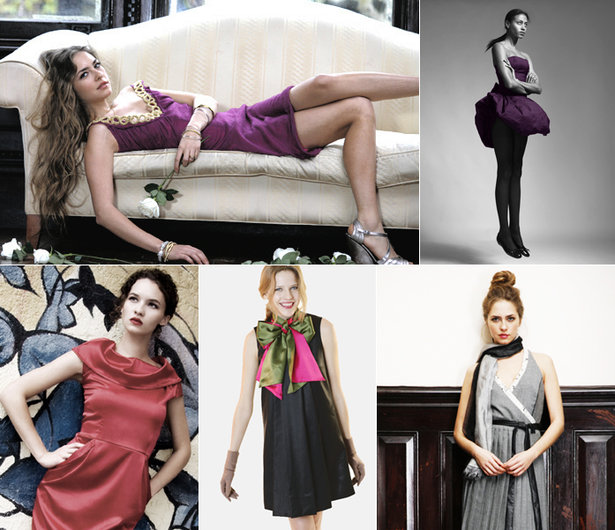 ShareThis
Does anyone actually have any time to make themselves a to-die-for Holiday dress this season? I say if you're going to make anything for yourself in the next few weeks that New Years Eve probably provides the best excuse to make something amazing! I was going to make an inspiration board for you all but I'm feeling generous this year: I'm giving you patterns! Well, ideas of which patterns to use to make the new year even more glorious!

Top left features a lovely lounging lady wearing the Minna dress. By using a metallic embellishment you can shine like the North star. Here's another Minna variation to dream about as well. Make it in a gem colored tone and pair it with a cozy cardigan.

Moving clockwise the next dress is simply gorgeous and definitely has a stage presence. If you want to look like a ballerina from the Nutcracker you should make something like this show stopper.

Nothing says sophistication like knife pleats and wool. The Lancey dress embodies all of those traits & more. Download the pattern here.

Be the Belle of the Ball with bows and pleats in this cute holiday dress. Wear it with style with vintage gloves and a cape. Get the pattern here.

Compete with shiny ornaments and make a Madison in red dress, which is based off of our original 40s dress pattern.