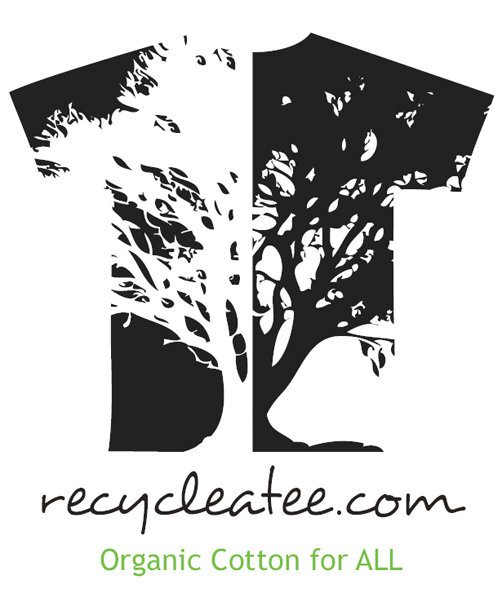 ShareThis
It's time for our second annual Holiday Giveaway Calendar! Everyday in the month of December we are giving away an amazing prize! It's super easy to enter, just leave your comment answering the bolded questions below by noon EST 12/28 and a lucky winner will be chosen at random from all eligible entries!
Today, enter to win a
Win a $100 gift certificate card to Recycleatee.com
Get ready for the holidays and check out wonderful gift options at Recycle A Tee. They offer a wonderful selection of basic and graphic t-shirts made out of the best organic cotton. Wear the shirt as long as you want and send it back to be recycled… Get 25% off at Recycleatee.com. Their mission is simple: To produce quality, affordable certified- organic clothing with a minimal ecological footprint. It can't get any better than that.
ABOUT RECYCLE A TEE
It's not just where our products come from that matters – it's where they're going. As a vertically-integrated apparel manufacturer, we're able to ensure the integrity of our products at each stage of production. We source only certified-organic cotton, low-impact dyes, and are committed to environmentally responsible printing. In addition to recycling 90% of the waste generated from our manufacturing processes, we're pioneering an apparel recycling program that takes responsibility for the full life cycle of our products – and rewards our customers in the process.
You give back to the earth and we give back to you.
To enter, just leave your comment answering this questions by noon EST 12/28:
Describe your favorite t-shirt?
We want to congratulate aimeeq111 on winning yesterday's Obi Belt from Ledthread! Her comment was chosen at random from all eligible entries. Thanks to everyone who entered and good luck in today's giveaway