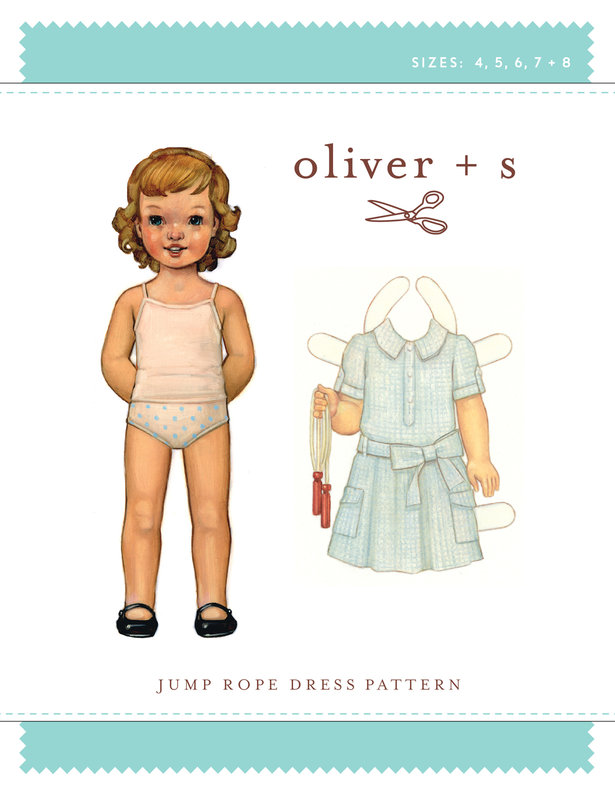 ShareThis
It's time for our second annual Holiday Giveaway Calendar! Everyday in the month of December we are giving away an amazing prize! It's super easy to enter, just leave your comment answering the bolded questions below by noon EST 12/13 and TWO lucky winners will be chosen at random from all eligible entries!
Today, enter to win a 3 patterns from amazing children's clothing designer Oliver + S!
After the birth of her daughter, designer Liesl Gibson had the opportunity to take some time away from her job at Tommy Hilfiger. During her maternity leave, she started shopping for sewing patterns for her new child. "I wanted to make some unique clothes for her," Gibson says, "but the only children's patterns I could find were the same ones I used to sew for my niece several years before. The designs lacked style, the instructions weren't clear, and the sizing didn't match what you found in ready-to-wear children's clothing." Frustrated and wanting more, Gibson used her professional training to launch Oliver + S. When she debuted her first season's line of sewing patterns for children's clothing in 2008, the classic styling, the quality of the instructions, and the accurate sizing immediately set the company's patterns apart from everything else in the market. Oliver + S now has over a dozen styles in print and growth plans that will take the company in exciting new directions. For this giveaway, Oliver + S will provide two winners with their choice of any three patterns from the company's line.
To enter, just leave your comment answering this questions by noon EST 12/13:
Do you ever sew for children and, if so, whose (yours, a relative's, a friend's, etc.)?
We want to congratulate singultus on winning yesterday's $100 voucher from Tessuti Fabric! Her comment was chosen at random from all eligible entries. Thanks to everyone who entered and good luck in today's giveaway!