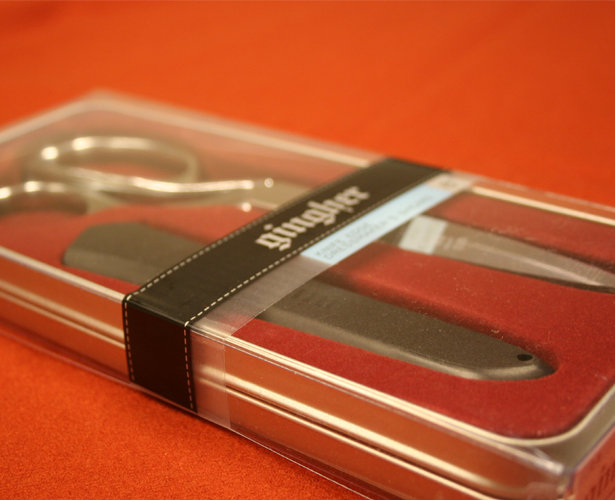 ShareThis
Welcome to day six of our Holiday Giveaway! Win exceptional dressmaker's shears from Gingher! Comment on this blog article by 9AM (EST) Tuesday, December 7th to be entered to win!
The 8 inch dressmaker's shears have a versatile longer length cut and blades strong enough to trim and cut multiple layers of fabric effortlessly. The longer cut is ideal for cutting out patterns and trimming seams. Gingher's precision ground knife edge cuts flawlessly all the way to the points. The bent handle allows for smooth, comfortable cutting across a tabletop or counter.
Gingher is recognized as the premier line of cutting implements in sewing, crafts and needle arts.
Comment to Win: What's your dream gift for the holidays?
Congratulations to marloncosta who won the Jen Darling Garment Bag!
This giveaway is sponsored by Gingher