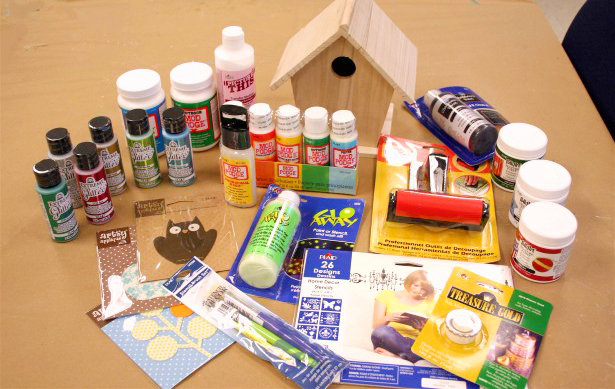 ShareThis
Welcome to day 28 of our Holiday Giveaway! Win a selection of Plaid favorites. Comment on this blog article by 9AM (EST) Wednesday, December 29th to be entered to win!
Win a selection of Plaid favorites including Mod Podge, FolkArt Extreme Glitter, GloAway, Iron-Ons, Stencils, Texture Paint and more!
Plaid Enterprises has been proudly making paint in the USA for 35 years, since 1976. Our company inspires both craft hobbyists and professional artists alike with a wide array of industry-leading, award-winning products for creative living. Plaid's core brand of crafting products such as Bucilla, FolkArt, Apple Barrel, Gallery Glass and Mod Podge are known throughout the creative community for their high-quality and versatility. Plaid continues to inspire consumers within the craft world and beyond with new and inventive product offerings in categories like jewelry, surfaces, fashion crafting and more.
Comment to Win: Do you have a favorite crafting/sewing personality or fashion blogger?
This giveaway is sponsored by Plaid