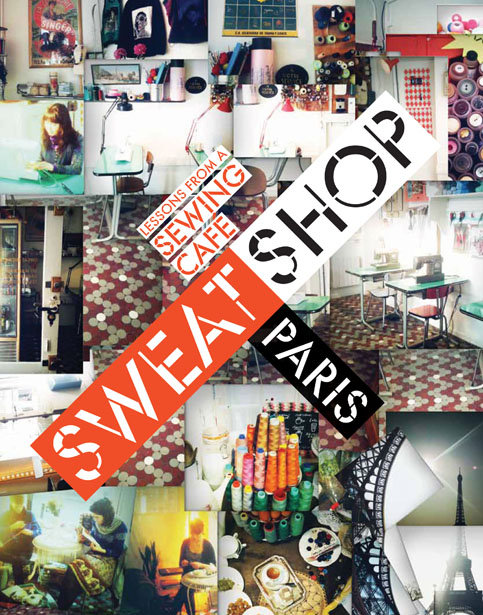 ShareThis
Welcome to Day 25 of our Holiday Giveaway! 5 winners will get a copy of Sweat Shop Paris! Comment on this blog article by 10AM (EST) Tuesday, December 27th to be entered to win!
The Sweat Shop Book brings the namesake Paris Sweat Shop founded by Martena Duss and Sissi Holleis to North America with more than 50 DIY fashion and home projects, including instructions and more than 200 helpful, inspiring full-color photographs. The first "café couture" sewing shop in Paris, the Sweat Shop was named to highlight the questionable nature in which store-bought clothing is sometimes made. Instead of rewarding dubious labor practices, the Sweat Shop and The Sweat Shop Book inspire crafters to make something unique with their own sweat equity and creativity.
Comment to Win: What is the craftiest project you have ever put together?
This giveaway is sponsored by Sweat Shop Paris
*Please note: If selected as a winner, any personal information you provide to receive your prize in this giveaway is subject to the sponsor's privacy rules. These may differ from BurdaStyle's rules, so please review the rules before entering your information. BurdaStyle is not responsible for the handling of your data in connection with this giveaway.
---
[Update 12/27/11] – Congratulations to members damanch, huddybuddy, thejam, rshelly13, and sewmyway for winning the Holiday Giveaway Day 25!