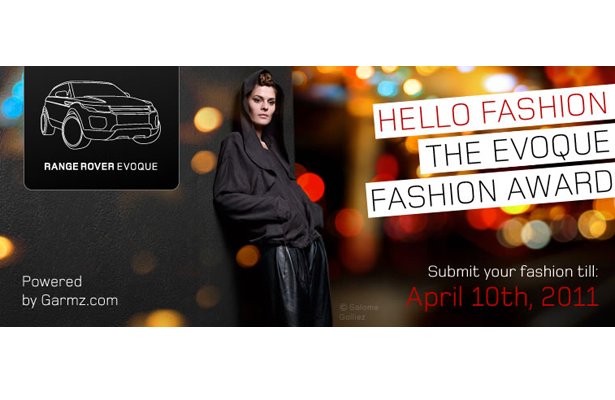 ShareThis
Garmz is a fantastic crowdsourcing site that gives burgeoning designers and fashion fans the potential to have their sketches brought to life and sold at no cost to the designer (how amazing is that!?). Submitted sketches are voted on by the Garmz community with the winning designs put into production and sold through the Garmz webshop. As if that opportunity alone wasn't cool enough, Garmz has now partnered with Land Rover to offer aspiring designers the chance to have their sketches or full collections produced and sold, plus showcased in a runway presentation at the EVOQUE Launch Party in Berlin with the EVOQUE Fashion Awards!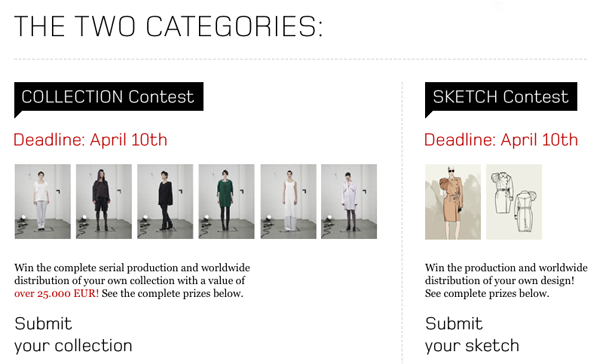 Submissions to the contest will be voted on by the Garmz community as well as Garmz editors and Yvonne Perner and Simon Hannibal Fischer from the Munich-based clothing line Hannibal. Winners will get the chance to fly to London for a week-long workshop with the Garmz team to make sure their designs come out just right, after which collection winners will head to Paris to take part in a photo shoot of their finished garments for the fashion mag QVEST. Winning sketches and collections will also be put into serial production and worldwide distribution with a percentage of the sales going straight back to the designers. If you've always wanted to make your design ideas a reality, this contest is a dream come true!
Applications, sketches and collections are due by midnight on April 10th, 2011, see Garmz for full contest rules, prize descriptions and submission guidelines. Good luck!