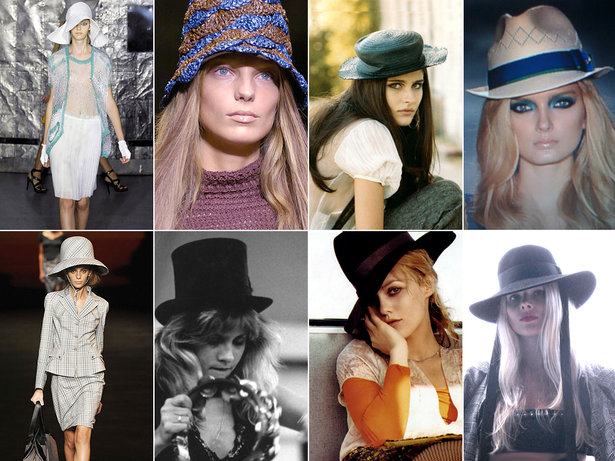 ShareThis
How do you style your hat?
In New York city trends come and go like the flu, but one trend that I have not seen fade but grow stronger still is the hat trend. Fedoras, straw hats, felt hats, they are everywhere and can make a bold statement. The only rule is that you have to own your look. Here are some of my favorite hats from the last few seasons.

Rodarte Spring/Summer 2009 wide brimmed hat (I was actually at that show, it was very moving, very intense and very beautiful), Prada pastel straw hat, Chanel black straw hat, Gucci straw bowler, Vivienne Westwood over-sized straw hat, Stevie Nicks in a top hat, Vanessa Paradis in a black felt hat and me in a gorgeous hat a friend had made in Denmark.

I love the look of a wide brimmed hat so much that I created a tutorial to make your own. Make your own wide brimmed hat by clicking here.