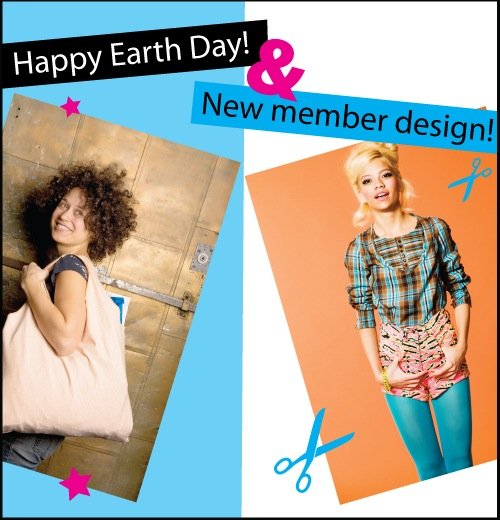 ShareThis
Happy Earth Day!
We at BurdaStyle would like to congratulate you, all our members, on making a difference in the world. Because you all make your clothes, even one t-shirt or one pair of pants, you are contributing to a cleaner planet. Making clothes yourself helps decrease the emission of Carbon Dioxide and various by-products of mass production that harm the environment.
Here is just an example of how each of us doing a little part combined can have a huge effect. If each member at BurdaStyle used the Charlie bag for one bag of groceries once a week for a year, at the end of that year we would have kept 2,725,840 plastic bags from entering the environment. Isn't that incredible!?!
Many of you go a step further by not only making your own clothes but by using recycled fabrics for your creations! We think it is incredibly important to keep in mind the toll we are taking on this earth and green up our practices.
Also, we want to say a big THANK YOU to our member snaggletooth for designing the beautiful Jennifer top, a winner from our Alice in Workingland competition. This is a great shirt, especially for intermediate to advanced sewers… the pin-tucking takes quite a bit of patience. The work is worth it though; in the end you have a lovely new trend-forward shirt.
Keep up the great work!
The BurdaStyle Team