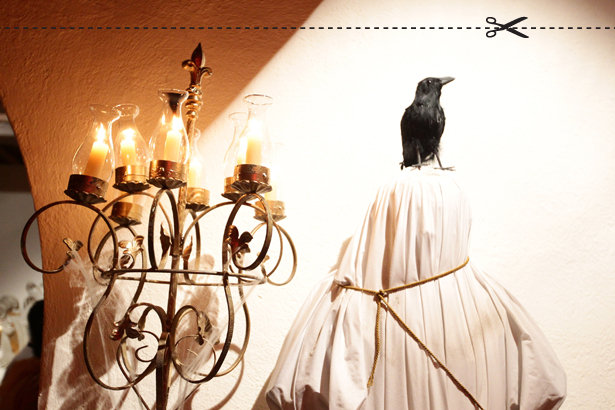 ShareThis
Halloween is just around the corner and there is still time to make your own costume!
Avoid showing up to a party with the same store-bought costume as someone else, and dazzle everybody with your handmade skills. Now is the perfect time of year to bring out the sewing machine and get creative. Do you think you have made yourself a pretty sweet costume? Then you should enter our Halloween Costume Contest for a chance to win a Baby Lock Rachel.
Here are our two top selling costume patterns for women. I love this Peasant Blouse pattern because it can be used for multiple costumes, and you could even wear it on its own after halloween. Our Cave Women Costume is cute and perfect for halloween parties. You can even sew this one-shoulder dress pattern in a fashion fabric later on to make a new spring dress!
Men always like to dress humorous for halloween, it's the perfect time of year to be silly and have fun! Be the talk of the party with this Carrot Costume, and you'll sure attract the attention of all the bunnies. Want a more serious Johnny Depp like look? Then make our Pirate Shirt as part of your costume, or it could double as a Jerry Seinfeld costume.
Children love halloween (I know I did), and dressing up is the second best part aside from the free candy! Make your little one look adorable in either of these costumes. The Octopus costume is perfectly cool for little boys and the Rabbit jumpsuit is great for keeping smaller children warm while trick-or-treating.
Can't find a pattern you like in our costume categories? I have put together this inspiration board using our High Neck Lace Dress to make a costume prefect for tea time at Downton Abbey.
What are you planning on making for halloween?
Happy Sewing!
Meg