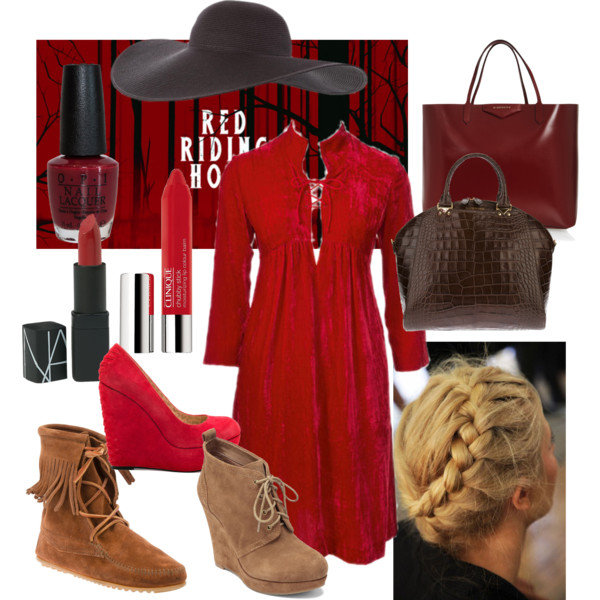 ShareThis
This month's styling picks will be dedicated to Halloween! We're styling the Lace-Up Peasant Dress for a flirty Red Riding Hood outfit.
Fall is my favorite time of year. Apple pies, pumpkin bread, crisp windy days, and Halloween! I love any excuse to dress up. For grown-up Halloween parties and nights out, I like costumes that are warm and comfortable enough to grab a bite to eat or go from party to party without shivering or looking too out of place. This time of year also inspires me to add a little more drama in my day-to-day outfits.
The Lace-Up Peasant Dress reminds me of a gothic Little Red Riding Hood. You can have Halloween fun with this dress two ways. For an everyday fall look, make it in red velvet, carry an oxblood leather tote instead of a basket, and paint your nails and lips crimson. Finish your outfit with folky suede boots and a felt hat for just a hint of fairy tale magic. This witchy look would be perfect for touring a haunted house or sipping cider at your favorite bar.
If you're heading to a costume party, all you need is a simple hood made in the leftover velvet. Add a little fake blood for emphasis. Red Riding Hood also makes a great couple's costume. All your man needs is a flannel shirt and a cardboard axe to be the huntsman!
Happy Halloween, and Happy Sewing!