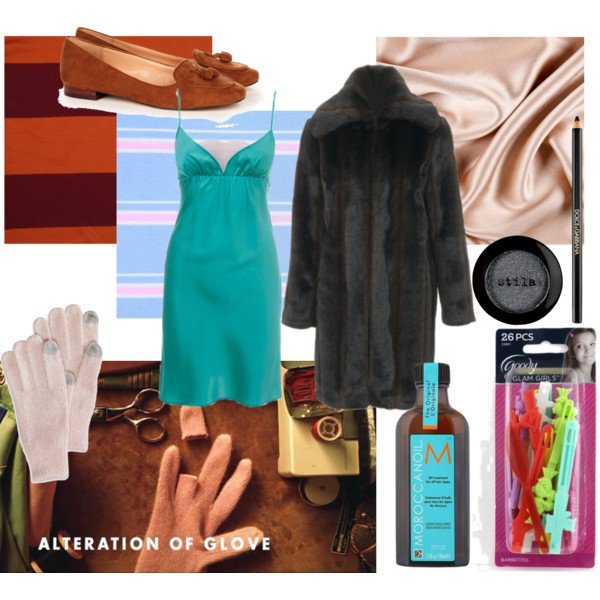 ShareThis
Need a last minute sew-it-yourself costume? Dress up as the most glamorous character from The Royal Tenenbaums!
If you're going to do serious sewing for Halloween, it' s nice to make garments you can wear again in real life. Gwyneth Paltrow's character in The Royal Tenenbaums has a distinctive style that's easy to capture for a fun Halloween costume. The elements, like a nude slip, fur coat, and athletic polo dress, can move right into your regular wardrobe after Halloween.
To make this costume, start with Margot's signature fur coat. The Fur Coat pattern looks luxe in allover faux fur and is just the right length. Next, add an athletic polo dress in striped jersey, like the Short Polo Dress or the long sleeved Jersey Shirt Dress. You could also go for Margot's iconic bathroom look with a nude slip dress. Sew the Slip for this costume, and wear it all year round. Finish your outfit with a pair of penny loafers.
Margot Tenenbaum is never seen without black eyeliner and glossy hair. Rim your eyes with any heavy black pencil, and copy her hairstyle with a dab of hair oil and a red barrette. For extra detail, cover up one ring finger with masking tape and snip the finger off a pink knit glove.
This is a low maintenance costume that film fans will love. Are you finished with your Halloween costume? Show us in the Baby Lock costume contest, and you could win a new Rachel machine!