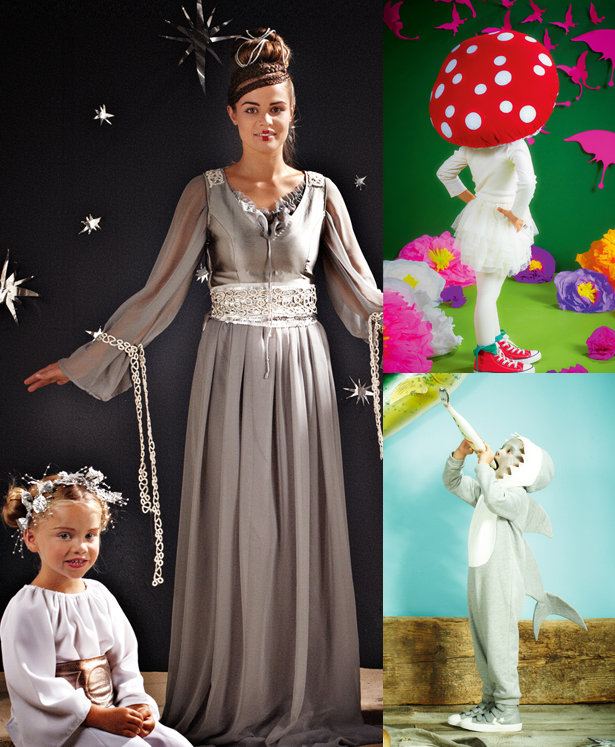 ShareThis
Who doesn't love dressing up for this fun time of year? These costume patterns from the January 2013 issue of Burda Style magazine have adorable woodland animal patterns for the kids, a couple's pirate outfit, and more!
All the other birds will look up to this wise woodland Owl.
Need a costume for a cute, mischievous little one? Let them explore Halloween as a baby Raccoon!
Nothing says whimsical like a magic Mushroom costume. This poofy headdress is so fun and unique for kids of all ages. Or, wear it with a little white dress for an adult costume!
The itsy bitsy Spider has reached your neighborhood! Have fun spinning webs in this creepy crawly costume.
This sparkly vest and skirt outfit is the perfect thing for a creative Halloween costume. Make it in any color for a fairy tale fantasy. Will you be a princess, peasant, fairy godmother, or a villain?
This off-the-shoulder Fairy Tale Blouse is just the thing to go under all of your costumes. You'll wear this year after year!
Looking for an original costume? Why not be a tree! You can provide shelter for woodland creatures or grow poison apples in this fun creation.
No one has to be left out with this fun group
Caterpillar
costume. You'll get lots of laughs creeping around in this caterpillar outfit. The more the merrier!
This sassy Parrot outfit is a great costume for little ones who like to get noticed! Make sure to pick plenty of bright colors for tropical flair.
Man your own pirate ship, or just look fabulous as the first mate. This layered Pirate Lass Dress set makes a fun costume base for pirates, maidens, and wenches.
Layer this off the shoulder blouse underneath for the perfect pirate, wench, or fairy tale costume.
Ahoy, matey! Do some swashbuckling in this Pirate Jacket, complete with gold trim. Parrot and first mate not included.
Every pirate needs a shirt with ties and flowy sleeves. All that's missing is an eye patch and a ship.
Rule the ocean in this head to toe Shark outfit. You'll need plenty of fish to keep this animal from eating your pirate crew!
Grab your tiara and royal scepter to go with this Princess Dress. This is the perfect costume for space princesses, queens of the castle, regal witches, and damsels.
This pretty blouse with trailing ribbons on the sleeves is a great foundation for any ladies' costume.
Rule the galaxy in the Space Lord set, complete with a dark robe, breast plate, and helmet. Your enemies will tremble.
Will your princess rule the galaxy or the castle? This little robe and belt can make her into anything with a little imagination.
Pick a few patterns and design a costume set for the whole family. Halloween is such a fun time of year, and a great opportunity to put even more imagination into your sewing. We can't wait to see what you come up with.
Happy sewing!