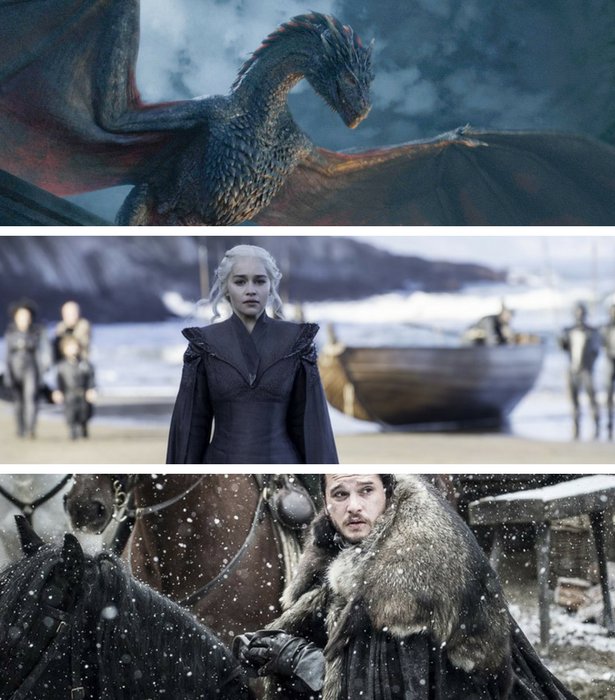 ShareThis
Want to be like of your favorite TV show this Halloween? We've pulled together some costume inspiration for Game of Thrones, so whether you sew something new or pull items from your current closet you can get the look for Halloween 2017. These costume ideas include looks for the entire family to get into the spirit, because Halloween (and Winter) is coming soon…
images via HBO

Daenerys Targaryen is one of the most powerful women on TV, and in season 7 this year she is layering up with structured jackets.



Get the look by first sewing up our Illusion Jacket and Leather Bolero in black faux leathers or stable fabric. Then wear with a tight fitting pair of pleather pants like our Leather Leggings that you can wear again and again after Halloween. Lastly grab some accessories like her iconic blonde wig and a pair of high black leather boots.



You can't say Game of Thrones without thinking of Jon Snow! So grab all the faux fur you have and layer it up to get the look.



Jon is known for his fur, so you can either take a faux fur blanket or even rug and drape it around you to go out in. But you can also utilize your faux fur fabric and sew up a cape or waistcoat using our Hooded Cape or Long Fur Waistcoat sewing patterns. If your intimidated by working with these types of fabrics be sure to check out my webinar on working with tricky fabrics! then head over to the store to grab a bear wig, some leather gloves, and a play sword. You can also complete the look by adding some armour and sewing up a pair of pants like these faux leather pants



We can't forget about the kids! Have your little one dress up as a dragon using this adorable costume to accompany the Mother of Dragons.



You can also create your own little army of knights using this costume pattern for kids.



We don't want to forget about the little princesses! Use this sewing pattern to create a costume suited for a princess in a fantasy world.


Happy Halloween!