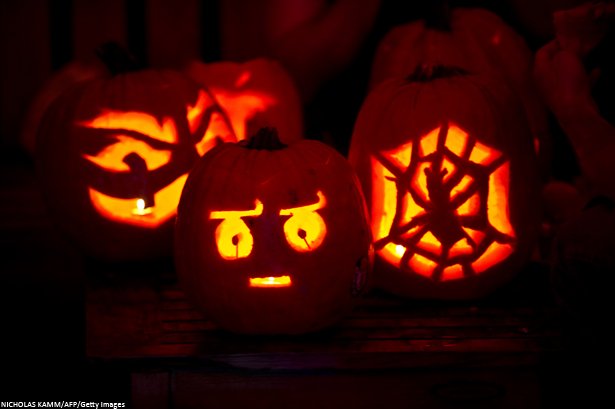 ShareThis
Sure Halloween is tomorrow, but don't fret! We have some last minute costume ideas and inspiration for you, plus a quick and easy Halloween DIY project!
Happy Halloween Eve Burdastylers.
Here in New York we braved the dreaded Frankenstorm! We made it through and are now bringing you some spooky-esque last minute costume ideas.
Zombies are a classic Halloween costume, and it's so easy to do! Just grab some old clothes, tear them up and splash some fake blood over you. You just need to walk funny and moan for the full effect!
We love a good skeleton costume! For a quick way to achieve this look, simple gather all black clothes and spray paint white bones on them. It may not turn out as fabulous as Austin's costume (above) but a skeleton should look a little rough around the edges.
Miss Kim Kardashian (above) shows us a Little Red Ridincg Hood costume. And sure little it is…but you can always just throw on a little red cape over a white dress. If you have a little time on your hands you can use our Cape pattern.
One of our favorite costume ideas this Halloween is a Pageant Girl. Grab your flashiest top and pair with your pouffiest skirt, and dig up one of your old trophies (we know you have one from that little league soccer team). Try making this Ruffle Skirt with tulle for a quick puffy skirt!
We have to give some credit to PSY, pay homage to his 15 minutes of fame by dressing up like him this Halloween. Any bright blazer will do, or use our Blazer Pattern, just wear with a tie and sunglasses. All you have to do is the gangnam dance all night…
A classic character from a classic Halloween movie. You just need some make-up, a wig, and some tattered clothes. Our Bustier would work great for this costume as well!
Check out this fun Halloween DIY for ghost puppets! Follow our tutorial here to see what you need. These ghost puppets are a great way to pass the time waiting for those trick-or-treaters (or waiting for your friends to get ready).
Humans are not the only ones to have Halloween fun! We couldn't resist this adorable dog costume.
Happy Halloween!