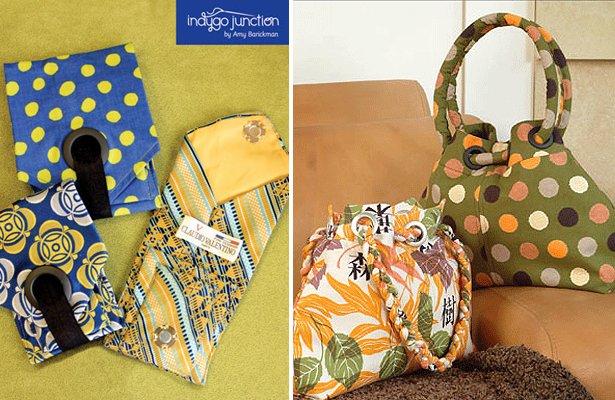 ShareThis
I thought it was about time to write a short, simple post on an unheralded style trend of which I'm quite fond: grommets. Now, there's nothing terribly exciting about a grommet, which probably explains its lack of broader adoption in the fashion world. This functional little ringlet, whose name originates from early the 17th century French word "grommette," (i.e. the curb of a bridle), made its debut as functional detail on saddles, armor, bridles and tents. Later, its highly functional usage began appearing on flags and luggage.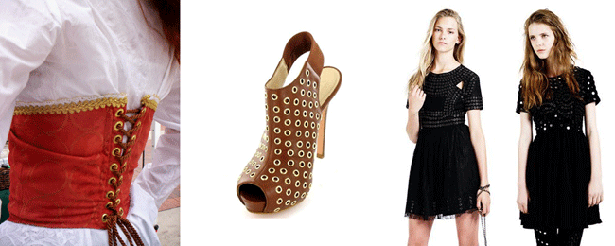 In clothing & fashion, the grommet made a place for itself through the corset and,of course, in its service to lace-up shoes (where we happen to call it an eyelet). Beyond that however, it's made only a few brief appearances. Two example I love are the "grommet bootie" that Alexander McQueen debuted not too long before his death and some of the pieces by U.K. designer Christopher Kane (see above).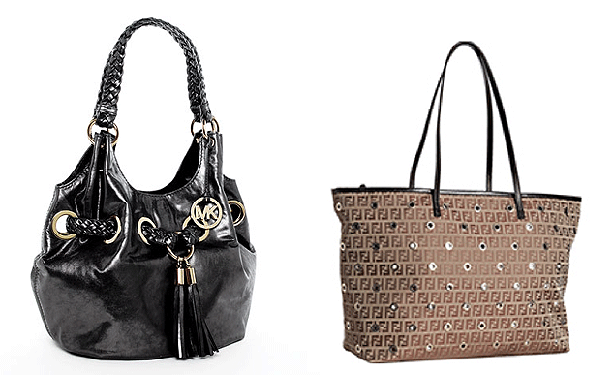 Michael Kors (l) and Fendi® both use grommets in both decorative and functional ways.
The one place where the grommet has seemed to find a home is in purses. Grommets got their start on purses as purely functional items for lacing and handles, much in the same way they were used early on in luggage. However, designers from Fendi to Michael Kors have found imaginative ways to incorporate grommets.
I can, in fact, personally testify to the popularity of the grommet in purses and bags. At Indygo Junction, some of our most popular patterns over the years have been our Grids and Grommets (IJ805), the Grommet Grab Bag (IJ851), the Grommet Hipster (IJ857), and my favorite, the Grommet Wallet (IJ880). Each of these patterns use grommets in a number of ways, from accents to functional.
As well, on Indygo Junction, the Dritz brand grommets have consistently sold very well. As I write this, I am in fact at Quilt Market in Salt Lake City where I've seen new colored grommets from Dritz and some lovely new square grommets from other suppliers. Stay tuned as we will be launching a redesigned Indygo Junction Website soon and adding many new products like these to our collection of supplies and tools.
Over the years, I've discovered that many techniques that seem unbelievably difficult, are actually quite easy to do while, other, seemingly easy ones, were troublesome. For those who've never used grommets, I recently made a quick video on how to install them.
What about you? Any fans of grommets out there? Tell me your favorite clothing/fashion item that uses grommets, and I'll draw from the commenters and give away a choice of a grommet pattern and a collection of Dritz grommets!
Thanks again for letting me share.
~ Amy
Amy Barickman is the founder and owner of Indygo Junction, The Vintage Workshop and AmyBarckman.com. She is a leader in the sewing, needle arts and retail crafting industry having sold more than two-million sewing patterns and published 80 books sold throughout the world. Her recent endeavor is the book "Amy Barickman's Vintage Notions: An Inspirational Guide to Needlework, Cooking, Sewing, Fashion and Fun", is already on its third printing since its release in September of 2010. Other best-selling titles include: "Indygo Junction's Button Ware" and, most recently, "Hankie Style".