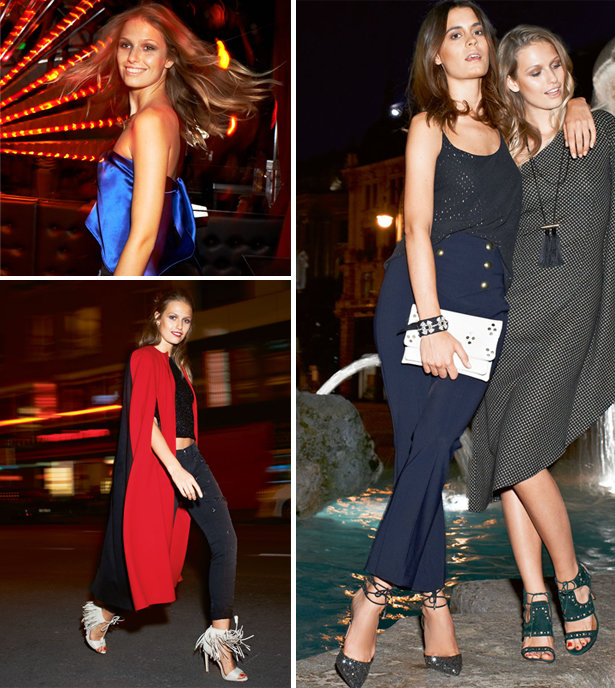 ShareThis
This new collection from the November 2015 issue of BurdaStyle is perfect for your next girls night! Sexy tops, dresses and a cool blazer jacket are all you will need to livin' up the evening.
This fun sleeveless blouse is a great option when you want to go our with your girlfriends and still look classy! It has a high ruffled collar and gathered neckline.
This bright colored skirt is sewn in two different stages with two different tiers. Thanks to broad, quilted tunnel with elastic it fits perfectly in the waist and does not need a zipper.
This dress has a tight fit from the waist down and the torso is a little looser with draping fabric and a slightly cowl neckline. The garment is stitched together only from the hip, on the shoulder, and it is held by corded ribbon, drawstrings bring it to the sides in the form.
This cool top is enhanced by the psychedelic print on the fabric. It is hip-length and can be worn with leather leggings or tucked into a skirt. It has a slight cowl neck and fabric that drapes at the sleeves. Make it a tiny bit longer than suggested and it can be a mini skirt!
This one shoulder asymmetric dress has a large, strapless neckline. Easy to make and fun to wear!
This eye-catching cape has a longer style and arm cutouts. Edge to edge, it can be closed with front hooks. Wear with everything and you will be a show stopper!
The perfect girls night out shirt! It has capped binding tapes and a mini keyhole cutout in the front with a large bow tied in the back. Pair with sleek pants!
These pants are slightly flared at the bottom, and emphasizes sexy waist. Decorative buttons make it an obvious sailor style.
This jacket is the perfect jacket to throw on over a party outfit. The jacket has a shawl collar and no closure and can adapt to any type of styling. Even pair it with a belt!
This sexy blazer is cut short and with a wide shawl collar. Make in a statement fabric like shown here.
Happy Sewing!