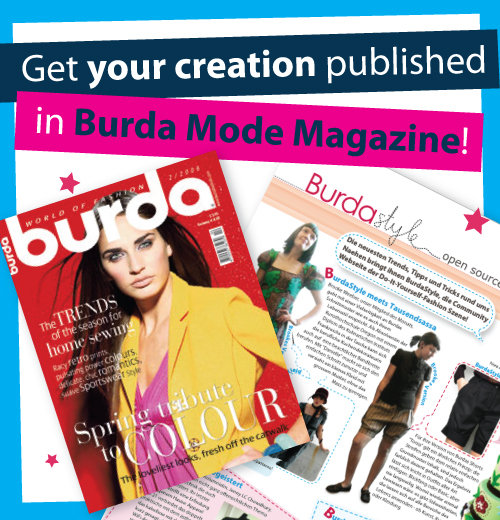 ShareThis
Some of you already noticed that every month we fill up a page with BurdaStyle fun stuff in the German Burda Modemagazin. And since BurdaStyle is all about our members, we have featured some of you already, and want to continue! Along with beautful pictures of your BurdaStyle creations, we love to tell you story and to show everyone what's unique about you. Maybe you are a cake decorator, a forest ranger, you use BurdaStyle patterns for your own line, tell us!
We are looking for your story and your pictures! Since it is a print magazine, the pictures should be in high resolution (300 dpi) and aesthetically pleasing, charming, fun!
The people with the nicest pix and coolest stories will be featured in Burda Modemagazin! Send them to us to answers@burdastyle.com.
Looking forward to hearing from you!