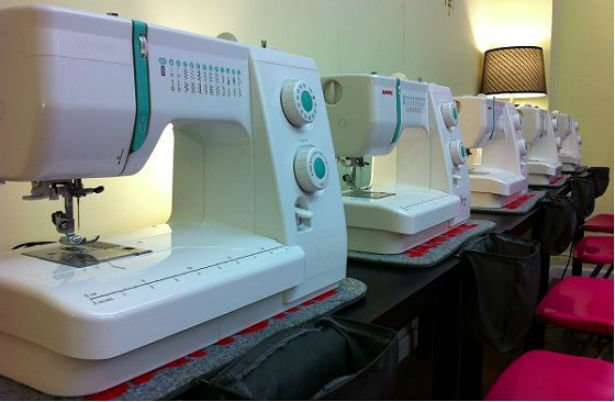 ShareThis
Learning to sew? Check out some of the upcoming workshops at The Sewing Studio NYC. Make yourself a few summer essentials while learning the ins-and-outs of all things sewing!
It can be hard to sit inside on a bright and sunny summer day… but at one of The Sewing Studio's fun three-hour workshops, the time will fly by! You'll learn everything you need to know to start sewing, and you'll leave with something handmade that you can actually use this summer.
Do you spend your days on the beach or at the pool? Sew your very own tote bag to carry all of your summer necessities. Select a bright, eye-catching fabric so it will be easy to find in a crowded space.
If you tend to prefer a backyard to the beach, sew yourself a BBQ apron and grill in style. Your dinner guests are sure to be impressed with your sewing and cooking skills! And, why not keep your guests comfortable with stylish outdoor cushions? Learn to sew adorable buttoned cushion covers that will add a personal touch to your home decor.
If you're already a sewing pro, a workshop will make a great gift for those summer birthdays coming up!
The tote bag workshop is on Friday, May 30th, from 6:30-9:30 PM. Sign up here.
The pillow cover workshop is on Saturday, June 7th, 2014 from 3:00 to 6:00 PM. Sign up here.
The apron workshop is on Friday, June 20th, 2014 from 6:30 to 9:30 PM. Sign up here.
You can check out more upcoming workshops right here. All workshops take place at The Sewing Studio in New York City.
Happy Sewing!