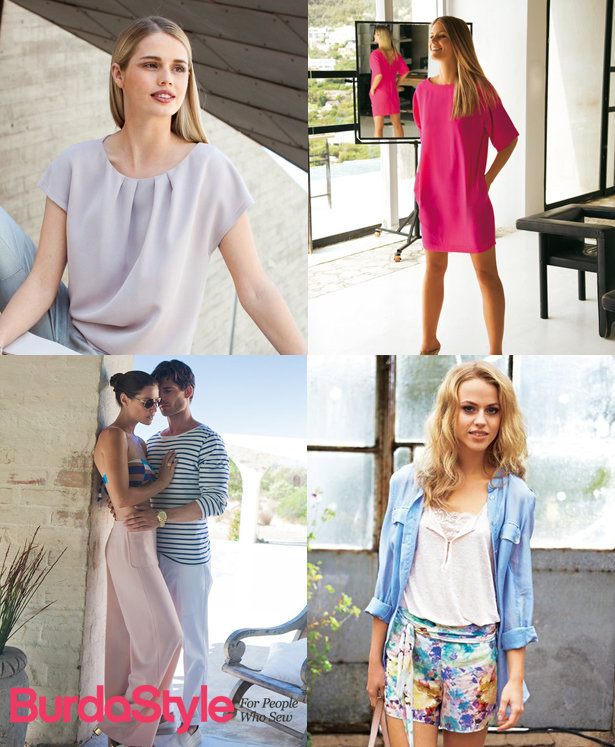 ShareThis
The latest kit features 9 of our best loved wardrobe staples, all for $24.99! Get the Back to Basics pattern collection for a limited time only.
Take the guesswork out of spring sewing with this Back to Basics pattern collection. We've picked out nine of the best selling patterns for beginner to intermediate stitchers. These essential designs can be mixed and matched for a full spring wardrobe. You'll get patterns for two pretty tops, three dresses, a boyfriend cardigan, pencil skirt, wide leg pants, and floral shorts. Cute and classic for every style.
Check out the table of contents below…
The outfit options in this collection are endless. Toss the Oversized Cardigan over the Cowl Sheath Dress when the weather gets chilly, or pair the Pleated Blouse with the bombshell Princess Seam Pencil Skirt for a classic office look. We like the elegant Wrap Blouse and Pocket Trousers, styled for work or a lunch date below. Loose silhouettes are modern for spring. Try them in cool shades of white, carnation, and mint.
You'll save 50% when you buy these nine patterns together. The Back to Basics kit is available for a limited time only, so get yours now!
Love these discounted pattern collections? Check out the Blooming Dreams collection, still available in the Interweave Store! Floral and lace fabrics shine in this vintage inspired collection with two jackets, a lacy top, floral pants, two pencil skirts, and four dresses.