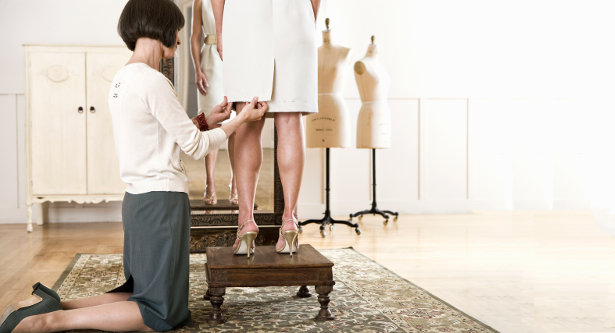 ShareThis
We all have a closet full of treasured garments that no longer fit our bodies, our lifestyles or the current fashion trends. So, what can we do? Tailor, mend or restyle them so they are again go to wardrobe essentials. Learn how to recognize what garments can be adjusted and how to alter pants, skirts, or jackets so they look great, maintain their balance and allow for comfort and movement.
This course will offer a look at a wide variety of altered and restyled garments, walking through the assessment and planning process for each item in order to complete the alteration. In addition, explore several techniques for mending seams and holes, repairing zippers, adjusting hemlines, and using the tools you need in your tailoring tool box.
What You Will Learn:



Which tools you need to successfully tailor and restyled garments.


How to assess a garment to determine if it is worth adjusting.


How to identify your fit and fashion preferences.


How to replace a zipper, repair a hole, mark a new hemline, taper a pant-leg, and more.
Who Should Attend:
This course is designed for sewers who are comfortable operating a sewing machine and have some knowledge of basic garment construction.Information on garment assessment and methods of completing the alterations are included in each class. If you already are an advanced sewist, the advice on fitting and design will move your work to a new level.
Any sewist interested in breathing new life into the garments in their closet that they never wear.
Sewists who want a wardrobe of fun and flattering clothing.
Sewists with an interest in matching the right needle, seam, hem finish and notions to the garments that need tailoring.
The Expert
Rae Cumbie has over 30 years creating original garments and tailoring and restyling clothing and was named Baltimore's best Tailor in 2005. She is also the Creative Director at Fit for Art Patterns which offers patterns for modern wardrobe basics that focus on fit and include artful design options.She coaches sewers of all skill levels, in classes, at sewing shows and on her blog, to stitch up a fun and comfortable wardrobe and design more creatively. Catch her blog, Sew! Let's Get Dressed at fitforartpatterns.com for everything from basic sewing education to artful inspiration.