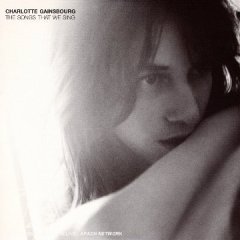 ShareThis
This week, BurdaStyle celebrates Parisian perversity.
PLAYLIST
CHARLOTTE
GAINSBOURG
Her mother starred in an orgy in Blow Up. Her father was famously lewd. Together, Jane Birkin and Serge Gainsbourg memorably recorded an orgasm for "Je T'aime…Moi Non Plus" and debuted their daughter on the song "Lemon Incest." If she were born and raised in America, Charlotte Gainsbourg would have been in and out of rehab and a few marriages by now, with maybe a tawdry tell-all, a stint on a reality show and, let's say, a handbag line to her name.
But Charlotte is French, and so instead she's the model of reserved Parisian chic. A Balenciaga muse with a solid acting career, a doting husband and two kids, Gainsbourg recently returned to her roots as a singer, releasing 5:55. Like its star, the album is impeccably pedigreed Jarvis Cocker and the Divine Comedy's Neil Hannon did the lyrics, Air's Jean Benoit Dunckel and Nicolas Godin wrote the music, and Radiohead and Beck producer Nigel Godrich manned the boards. Nevertheless, Gainsbourg on the album is every bit Daddy's Little Girl, cooing like her mother over slyly louche lounge synths, and the album's cumulative effect is to make you nostalgic for the Paris of the New Wave, where everyone's so hip and aimless until the gun goes off.
Playlist's Best of the rest, 100% Parisian shopping extravaganza edition:
1. Colette.
Assuming you've hoarded high culture and Laduree sweets on prior trips to town, there's really only one must-do in Paris: Colette. Now celebrating its 10th anniversary, the store is a temple of desire, mixing the best of high fashion with cherry-picked CDs and beauty products and all kinds of loopy stuff you realize, as you're shopping, that you've always wanted. Its fashion lifestyle template has been copied all over the place, and even if you can't afford the clothes, Colette is still the best place in the world to shop for trends.
2. Kitsune.
If Colette is the paragon of Parisian style, Kitsune is the store's younger, hipster cousin. The Kitsune collective launched the brand as a record label, then branched out into tee-shirts, and then finally debuted a line of luxe basics for both men and women, all of which you can find at the unmarked Kitsune boutique at 1, Rue Therese. At least one Kitsune electro-pop compilation is a de regeur souvenir; you probably won't leave the store without some cashmere, too. It's the rare shopping excursion that leaves you both warmer and cooler.
3. Bureau Politique.
To continue the analogy: If Colette and Kitsune, etc., then Bureau Politique is those shops' lunatic, long-lost kin, the one who escapes from the asylum long enough to plant a land mine at the family reunion. This is barely an exaggeration: To judge by his website, www.ramdane.com, Bureau Politique mastermind Ramdane Touhani is actually insane, entertainingly so, and if you visit his Left Bank store, it's also quite evident that he's plotting revolution. Indeed, one of the lines he designs is called, simply, "Resistance." It's the hottest shop in town.