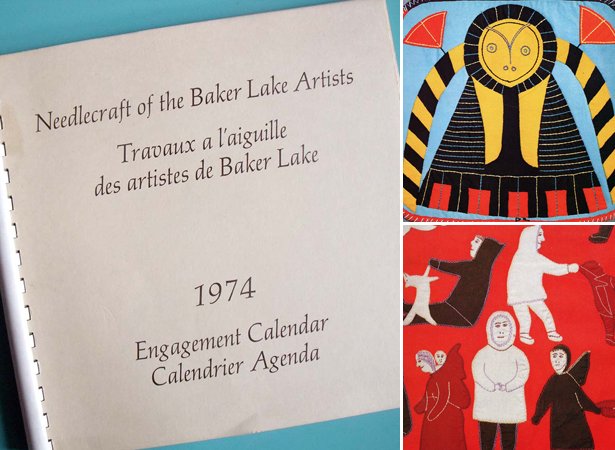 ShareThis
One of my favorite things about living in Brooklyn is the informal recycling program that takes place on the city streets. Instead of trashing unwanted items, people often place them on the stoop of their building for others to take. My natural tendencies toward being a scavenger find it impossible not to at least take a peek, especially when it comes to the books!
It was through these means that I came into possession of Needlecraft of the Baker Lake Artists 1974 Engagement Calendar.
This calendar has served as a fantastic resource for inspiration many times in the years that I've had it. As imagery from native tribes all over the world take center stage among this seasons fashion trends, it seems especially relevant now.
The artists whose work is being showcased are from an Inuit tribe located within the Canadian Arctic Circle in an area that has long since been regarded for its arts tradition.
This detailed needlework is of importance not only for its beautiful craftsmanship, but also very much as historical documentation of the culture at that time. Through fabric, skin, beads and thread, the artists convey scenes from their day-to-day lives, in addition to fantastical depictions of the tribe's old legends.
As creators, we are inherently visual people who find inspiration everywhere. Sometimes it is all too easy to lose the historical context of what we see, but having more awareness of our influences and their origins can only serve to make us better at what we do and perhaps even more conscientious as consumers.
In the calendar's brief foreword, Elizabeth Whitton writes:
"A way of life has passed for the Inuit and in a frighteningly short time these scenes and images will no longer be able to be presented, for the young have no knowledge of them and without the personal experience of those ways the representation will be hollow."
When I first read that statement I took it to be a little depressing, but recently upon re-reading it I took it to have a more optimistic meaning. I now interpret what Whitton wrote about documentation-through-craft as it not being a dying art, but as one that is living and therefore constantly evolving with each generation.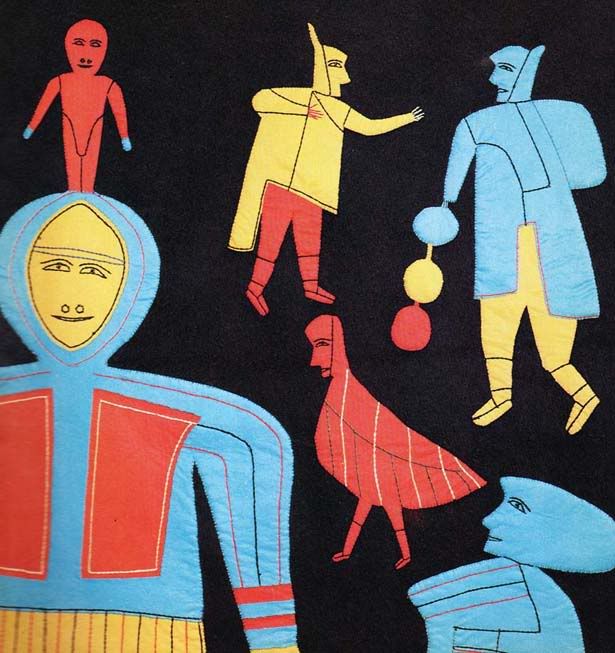 It makes me very eager to see what to see what we choose to tell future generations about ourselves.
More about the artists at Baker Lake can be found here.
~Kat
Kat Roberts lives in Brooklyn, NY, where she works as an artist, designer and footwear instructor. In addition to contributing to BurdaStyle's blog, she chronicles her obsession with creative recycling at her own blog, We Can Redo It.