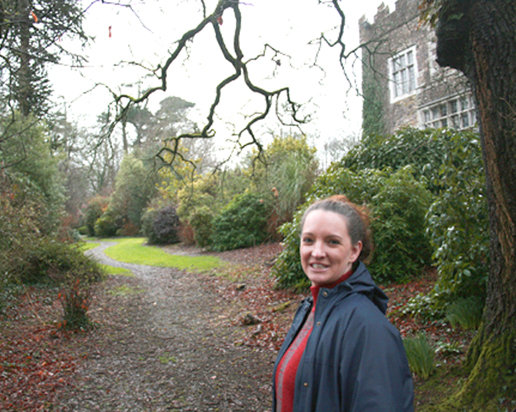 ShareThis
Hi Everyone! We are so happy to introduce you to (though many of you already know her) our new forum manager: Sew4my3. You will see her around the forums Monday through Fridays, helping out and answering your questions. Without further ado, here is a little background and welcome Sew4my3!
I was born in Flint, Michigan USA in the late 60's to hippie parents. Let's just say creative thinking has always been a part of my life. Throughout my childhood I lived in many places, much like traveling gypsies and gaining insight into how many people live. Sewing has always been a part of my life. My grandmother, who had her own techniques for sewing, taught me to make doll clothes when I was six years old. She taught me to use the sewing machine, which I had sewn my finger right in to.
By the time I reached high school the desire to create my own clothing was strong and my parents fueled the fire by taking me to local fabric stores to purchase needed supplies. After high school, I soon married and started a family with twin girls being my first born. They were premature and required very tiny baby clothes, that either was not available or extremely expensive to purchase, so I began making their clothes. Five years later, we added a son to our family and I learned to appreciate the talent that goes into making boys clothing. Over the years I found sewing classes wherever we have lived to learn new techniques such as smocking and embroidery.
When all three of my children were in school I took the job of a pre-k teacher and was able to be at home when my children were home. Today, I live in the Milwaukee, Wisconsin USA and am still married to my high school sweetheart since 1986. My twin daughters are in college and my son is in high school. My son is also a member of BurdaStyle.com and you can check out his creations by searching for ""http://www.burdastyle.com/member/NathanL">NathanL".
I became a member of BurdaStyle to continue learning new techniques and found so much more, including a job! I am so flattered to be asked to be the "Forum Manager" and a part of the BurdaStyle team. My job is to help provide answers to questions and respond to concerns that the community has in regards to sewing and the site. Please be patient as I learn the ins and outs of my new job and I will try to provide you with the best services possible in the BurdaStyle spirit.
Happy Sewing!