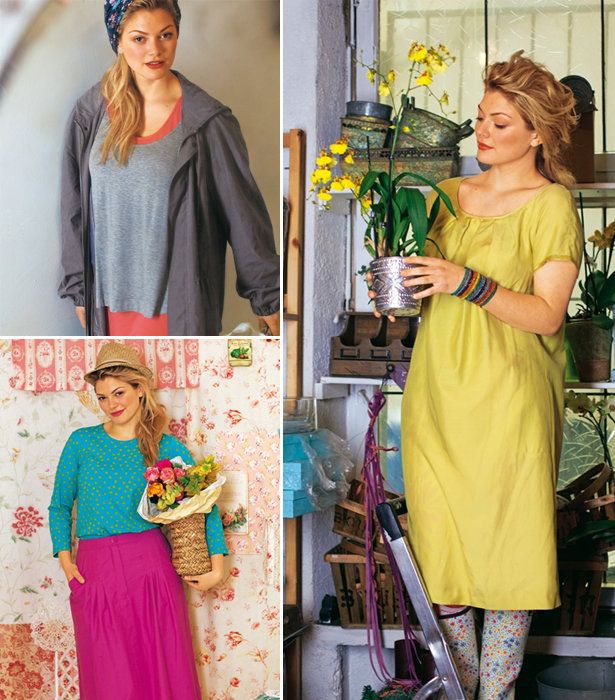 ShareThis
This new collection is brand new to the website although it is from the April 2011 issue of BurdaStyle. It features eight plus size patterns that are comfortable and easy to wear during a day out at the flower shop!
Click on the pattern image to go to the pattern store page…
This modest skirt is fitted around the waist and has pleats as well as hip pockets.
These wide leg pants feature hidden hip pockets, a thick elastic waistband and gathered hem lines.
These super comfortable pants have a thick elastic waistband and gathered elastic hemlines as well as hidden hip pockets.
This comfortable shirt has a layered look and contrasting colors.
This shirt looks like it's two shirts but it's only one! The two pieces are made in contrasting colors and the bottom layer is longer than the top.
This spring parka features a hood, pocket flaps and a tie waist. It's lightweight and perfect for a transitional season!
This tunic features long sleeves that are split and a scoop neck. The hem is tighter than the billowy top.
This simple "dress"http://www.burdastyle.com/pattern_store/patterns/scoop-neck-dress-plus-size-042011?utm_source=burdastyle.com&utm_medium=referral&utm_campaign=bs-tta-bl-160225-FlowerShopCollection135B features a scoop neck, long sleeves that are tied at the hem as well as hidden hip pockets.
This simple dress features short sleeves and gathers around the neckline and two hidden hip pockets.
Happy Sewing!