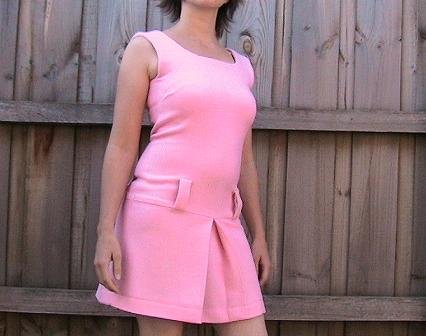 ShareThis
I've become obsessed with looking for fabrics to recycle and use in my sewing projects recently. With my increasing awareness of being eco friendly I've become more aware of the materials I use. How were they made? From what were they made? Who made them? Where were they made? How did they get to me? What impact on the environment will they have? What will happen to them in the future? Because of these questions I ask I'm now taking more time and effort to find fabrics to reuse. Where do I find them? Well, mainly thrift stores, but this is probably no surprise to you and I also accept clothes from others that are clearing out their closets. When I go to the thrift store I head straight for the fabric, you'll be amazed at what you'll find. For instance, last week at my local thrift store I found a heap of great fabrics in 2 metre lengths, how do they get there? Who knows? I'm thinking that some sewer has cleared out her stash or a family has donated their Mother's/Grandmother's/Aunt's stash after she has passed away. You will also find heaps of notions such as buttons and zips for next to nothing and ribbons and trims. In the heap of great fabrics that I found last week was some pink wool which you will find I have used for my project this week, Zoe 8123 B. It cost me all of $6 for the 2 metre piece and I had a zip at home that matched although it was an inch shorter than required, not a problem though just a slight alteration needed. The zip by the way came from one of 6 archive boxes given to me by a friends mother who was having a stash clear out, lucky me huh?! In those boxes were dozens of zips and other notions and endless amounts of fabric a lot of which has been used already.
Other ways of finding fabrics are to check out the bedding sections of the thrift stores. I've made tops from sheets that feel wonderfully soft against my skin as they are so worn from their previous life. I've also made nappies for my youngest child from old flannel sheets, they usually cost me around $4 and I can make 4-6 nappies depending on the size of the sheet, what a bargain! And, like I mentioned in my last post you can use clothing as fabric, either by refashioning the item to fit or by cutting it up and making something entirely different from it just like my Franzi vest. I've recently been eyeing up the curtain rack, it's coming into Winter here and I need a new coat!
I spend very little on fabrics by recycling although I do cave in now and again and buy from my fabulous local fabric store. I now usually buy only for my quilt project or my heart skips a beat when I see a beautiful pattern and I just HAVE to have some, but that's ok, I figure I'm doing a pretty good job recycling so I'm allowed a little splurge now and again, aren't I? Please say yes! Maybe my next quilt will be made entirely from recycled fabrics? Hmm, I'm liking that idea, I wonder what it would look like.
The BurdaStyle team is happy about Nichola's second column ! Please check out her new creation Zoe 8123 B.
We also really like Nichola's own blog nikkishell.typepad.com as well as the Wardrobe Refashion blog