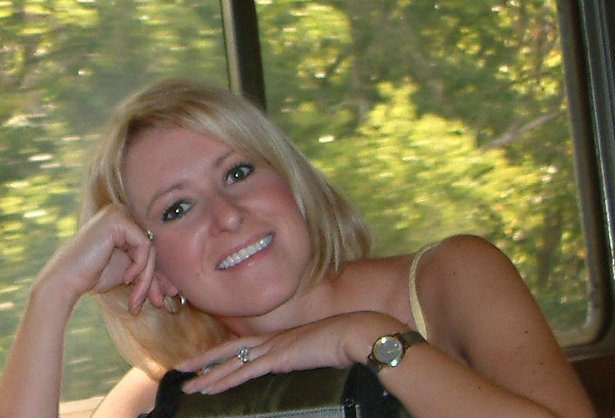 ShareThis
1. What was the 1st thing you made? How did you start sewing?
If you talk to my mother, she would mention that when I was little, I used to 'design' Barbie clothes. Apparently, I spent a great deal of time drawing elaborate gowns for her and at times trying to sew them up (by hand). I didn't use a sewing machine until an 8th grade home economics class where we were told to follow a pattern to sew up a sweatshirt. Unfortunately, that garment didn't turn out quite as expected! I didn't try using a sewing machine again until 8 or 9 years ago (I made a pajama set for my daughter and had much better results) – and I haven't stopped sewing since!
2. What role does sewing play in your life?
Sewing is my way to relax, unwind, and express my creative side. I like sewing things for myself, family, and friends – trendy garments, bags, even an occasional quilt…just about anything that requires fabric and thread! If I'm not sewing on my machines, I try to find some time each day to either trace or cut a pattern, read sewing blogs\websites and magazines, cut fabric, or shop for fabric to add to my stash. Did I mention that I'm a self proclaimed fabric junkie?
3. What is your least favorite and what is your most favorite thing about sewing?
While I don't mind making modifications in my patterns or even tweeking the fit of a garment during it's construction, I really don't like having to make alterations to finished clothing (like ready to wear). I don't even like having to re-sew on a button if it's fallen off!
I really like the whole process of taking a piece of fabric and turning it into something new and beautiful. And like everyone else, I can't wait to get to the point where I can try the garment on and see what it's going to look like once it's finished! It's also very rewarding to be able to wear your new outfit out (or show off a new bag) and be able to tell people that you made it yourself.
4. If you could make something for anyone who would it be and what would you make?
One of my favorite things to make are costumes. They lend themselves to endless design and embellishment possibilities, not to mention the fact that you can wear absolutely anything and no one will think a thing of it! For quite some time I've wanted to make a gown from the Renaissance period – I believe this would be a perfect way to play with lots of fabrics, trims, embroidery designs, and other adornments that will really bring the garment to life. I would also like to try my hand at making an art quilt – I think it's amazing that you can take scraps of cloth and turn them into fabric portraits, fantastic abstract designs, or landscapes that can hang on a wall!
5. What are you looking for on our site? What do you think should be
improved and what do you really like?
I love the idea that Burda Style is an all inclusive community – you can talk to talented people who share the same passion as you (fashion and sewing), if you don't know a sewing term you can look it up on the site, you can see other member's creations, and you can even learn new tips and tricks in the how to section! My favorite part about the site has to be the patterns, though. Not only are they trendy and stylish, but are always available in the comfort of your own home (perfect for those late night sewing inspirations)!
I'm very excited about some of the upcoming changes as Burda Style moves from beta testing to their official launch! What I am most looking forward to getting notification of comments posted to my finished garments, how to's, and forum threads. I think it will be a perfect way to keep on top of the site!
Stacysews also just created a podcast about BurdaStyle, which you can check out here
If you want to find out more about Stacysews, check her member profile, her website and her