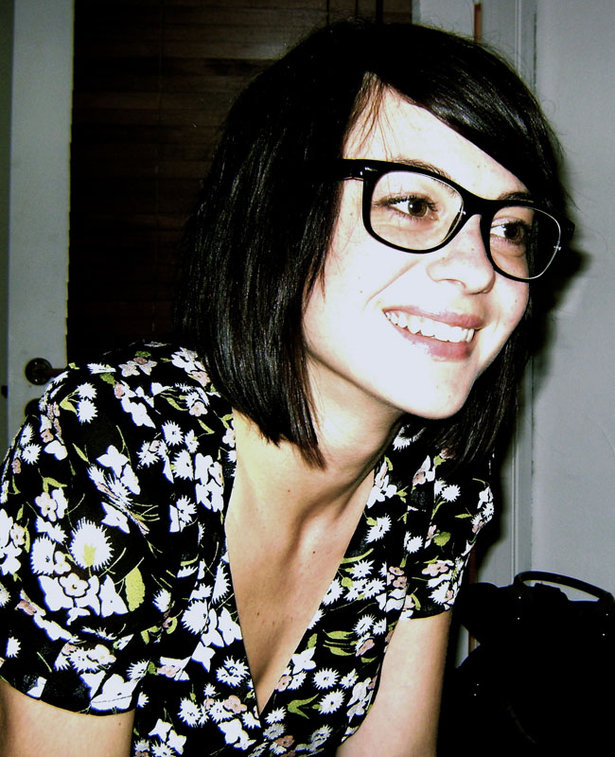 ShareThis
1. Where are you from and/or where do you live?
I was born in a quaint village in Emmental, Switzerland (and yes, that's where Emmentaler cheese comes from ☺.) I have lived in Poland, Ireland and London and went to University in Denmark and Sweden. Most recently, I returned from a year in India where I worked for the Akanksha Foundation, an organization that provides education and after-school activities for underprivileged children.
If you haven't read about it yet, visit the Uniform Project (www.theuniformproject.com) which chronicles Sheena's attempt to raise funds for Akanksha by wearing the same black dress for one year. I love her blog, and the lookbook of all the looks provides loads of inspiration on how to accessorize an outfit. I wish we had the pattern for her dress here on burdastyle….☺
2. What was the 1st thing you made? How did you start sewing?
The first thing I made was a skirt. A couple of years ago, I met a girl from Glasgow who wore the most amazing clothes. When she told me she had sewn them all herself, I was completely hooked on the idea of sewing my own clothes and determined to try it for myself. However, after churning out about a dozen truly hideous skirts; ill-fitting, wrong fabric, you get the idea, I gave up again and didn't touch a sewing machine until last year when I joined burdastyle.
3. What role does sewing play in your life?
Sewing makes me happy, it's as simple as that.
4. What is your favorite and what is your least favorite thing about sewing?
My favourite thing would be when the finished product actually measures up to the idea I had in my mind at the beginning. The least favourite thing would be the opposite happening, or making buttonholes on my sewing machine…
5. If you could make something for anyone who would it be and what would you make?
Eventually, I'd like to be able to make fabulous things for my friends and family. Dresses that fit perfectly, are unique and made by someone who cares about you. Celebrities have enough options as it is. ;-)
6. What are you looking for on our site? What do you think should be improved and what do you really like?
I basically love everything about this site! Most of all though, I like the inspiration you get from looking at other people's projects and the feedback and advice you get from members. When you're the only person in your circle of friends who sews and nobody shares your enthusiasm for a perfectly straight seam, it can get pretty lonely…
7. What is your motto?
I don't have a motto, but I do like this quote:
A first grader should understand that her or his culture isn't a rational invention; that there are thousands of other cultures and they all work pretty well; that all cultures function on faith rather than truth; that there are lots of alternatives to our own society…Cultural relativity is defensible, attractive. It's a source of hope. It means we don't have to continue this way if we don't like it.
Kurt Vonnegut
Check out her awesome creations and take a look at her top ten