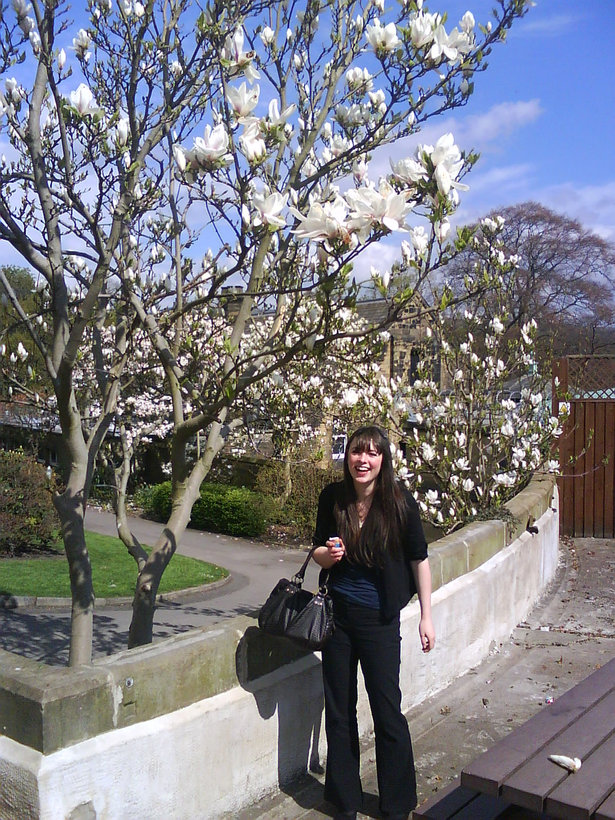 ShareThis
SianySiany's adorable and chic creations have wowed us for quite some time. We are pleased to announce her as this week's featured member! Read below to learn about her love of hand-sewing, her inspiration sources and her favorite thing about sewing. Then take a look at her top ten BurdaStyle creations from other members!
And check out her awesome Etsy shop, too!
1. Where are you from and/or where do you live?
I am from Keighley, which is a little town in the north of England, UK that is very close to Bronte Country, which is, of course, famous for the Bronte Sisters: Charlotte, Emily and Anne.
2. What was the 1st thing you made? How did you start sewing?
Before I learned how to use a sewing machine as a child, I used to love making little embroidered place mats. I made a lot of those, more than you would ever need! Then my mum introduced me to the sewing machine and I'm sure I used to drive her crazy because all I would do was grab scraps of fabric and use the different stiches to make patterns all over the fabric. So, as you can see, a very productive start! We also used to sew at school, making little things like stuffed toys and book covers.
Then I didn't sew for a number of years, but spent my time admiring those that could make their own clothes and wishing I could be one of them. My mum made her own clothes back in the seventies and eighties and I always aspired to do the same. Then, in November 2008 I stumbled upon BurdaStyle.com and decided to give dressmaking a go! I grabbed my sewing needle and totally hand sewed my first piece of clothing, 'Siany's Party Skirt,' and was hooked! I didn't start using a sewing machine, which happens to be the same machine that my mum taught me on all those years ago, until my third creation. Now, I still stitch by hand sometimes, but the machine is much faster!
3. What role does sewing play in your life?
Quite a big role! I'm always thinking about what I'm going to make next, or how to finish something that I'm currently working on. I get inspiration from everywhere – what other people are wearing, magazines, films, television, vintage clothes…
4. What is your favorite and what is your least favorite thing about sewing?
Like most people who sew, I don't like unpicking stitches if I've gone wrong. I also don't like it when I have an idea for something, set about making it and then discovering that I am not skilled enough to finish it. Fortunately, this is happening less and less now that I am learning more about sewing.
What I love about sewing is that you can imagine a wonderful piece of clothing, buy the fabric and make it exactly as you want it. You don't have to compromise on any details as you would with ready to wear. I also love it when I see an item of clothing in a shop that I really like but that may be too big or too small for me, but I can still buy it because I can alter it to fit using my sewing skills.
5. If you could make something for anyone who would it be and what would you make?
Right now, I'd love to make things for my friends, seeing as they don't know I sew and it would probably surprise them! I love making stuff for my mum and she's always very pleased with the things that I make for her. I'd like to make something for my fiance too, but I'm not sure what. I'd just find it a great honour if anyone would want to wear something I'd made for them!
6. What are you looking for on our site? What do you think should be improved and what do you really like?
I love that BurdaStyle is such a supporting and positive online community. I don't know anyone else that sews so BurdaStyle is such a great place to share ideas, see other people's work and support fellow sewers. I love the fact that all comments on the site are positive; its such an encouragement to keep on sewing.
What I don't like is the rating system on the project pages. I just think that if you've made an effort to make something from scratch and post it on the site you don't want to hear that people think its rubbish.
7. What is your motto?
'Everything is alright in the end. If it's not alright, then it's not the end.' And 'Don't sweat the small stuff' – although I could probably do with sticking to this one a bit more!