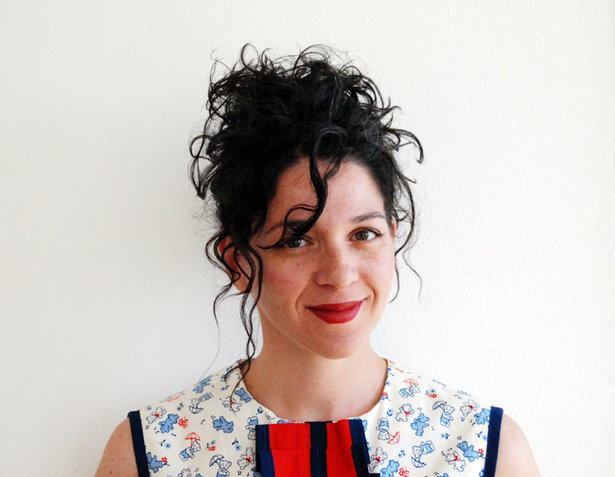 ShareThis
1. Where are you from and/or where do you live?
I was born in Israel, but left very young to spend my school years in the suburbs just east of San Francisco. I moved to Seattle 15 years ago and currently live there with my husband and two sons.
2. What was the 1st thing you made? How did you start sewing?
My first sewing venture was a western shirt for my youngest. It was sewn from a vintage pattern (Simplicity 7685), which is still one of my favorites. I think I must have made six versions of this shirt before trying anything else those first few months. I've been sewing for about two years now, but have been in the mist of some creative endeavor for as long as I can remember.
My husband gifted me my first sewing machine a couple years back. I spent a few weeks getting familiar with it and have been sewing since. I've always longed to learn and am somewhat surprised I didn't start sooner.
3. What role does sewing play in your life?
Sewing is a rather big part of my life. It allows me to constantly be in a creative process, which I yearn for when it's absent. It feeds my well being on so many levels that I find it strange that I haven't always sewn. Piecing a garment together, puzzling through patterns, marrying fabric to design, hunting for second hand fabric treasures. I really enjoy all of it so much.
4. What is your favorite and what is your least favorite thing about sewing?
My absolute favorite thing about sewing is having the ability to create a bit of enchantment. Something that charms you to think or feel a certain way. Similar to all things inspirational, I believe a certain garment can draw you in and impel you to feel something special. The best is when I can create something that inspires others to try to create that same bit of something on their own. I also enjoy the self expression of wearing the things I make. Sometimes I think its a little window into my life.
I have a tendency of getting too absorbed when sewing. This is my least favorite thing. Pair my love for handwork along with my impatience and you get someone who doesn't know when to stop. My husband teases that the house could be on fire and I'd still be completely consumed by whatever it is I'm working on. I can't help it, I just want to sew.
5. If you could make something for anyone who would it be and what would you make?
A suit for my husband. Something dark and so well tailored that he'd be the envy of all others.
6. What are you looking for on our site? What do you think should be improved and what do you really like?
Inspiration, guidance, support and validation from like-minded sewing enthusiasts who share my ardent zeal to create.
I really like how supportive BurdaStyle is of it's members. I like that I am able to send an inquiry and get an immediate response from David or see Alden modeling the latest BS pattern. I feel like I am part of a community that supports what I love to do. A community hosted by a group of individuals that are passionate about the site they offer.
I think the rating system could use some improvements. It's just hard to know what others are considering when rating a project. I'd like to think it's based on craftsmanship and creativity, even if it's not your particular choice of style. I think sometimes we get swayed by a beautiful photo and setting, which is wonderful, but very different than appreciating a garment on it's own. Please don't stop the lovely photography anyone! I do enjoy it just as much as anyone else. Rating in categories would be more constructive. I would be more inclined to use the rating option myself if there was a shared criteria .
7. What is your motto?
All or nothing.
Rifka has awesome creations , especially her Lady on Guard. Check out her top ten favorite creations to see what inspires her.