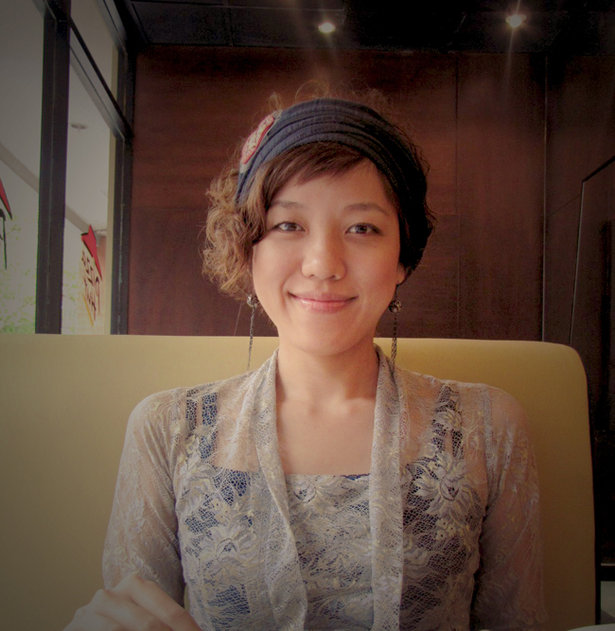 ShareThis
1. Where are you from and/or where do you live?
I am from Northern part of Japan, and now live in near Tokyo.
2. What was the 1st thing you made? How did you start sewing?
I made a pin cushion at the age of 9 and I still have it. It's a patchwork and has some embroideries.
3. What role does sewing play in your life?
Sewing was something I used to avoid to learn, because it seemed really complicated. I started hand-sew, crochet, and beading when I was a kid.
But it took me about 20 years to get started "sewing". I finally decided to learn it seriously at the beginning of 2010.
Now, I am in love with it. I need this skill and its joy to reach my goal.
4. What is your favorite and what is your least favorite thing about sewing?
My least favorite thing is you need a space to work on. I don't have a big working desk, and always have to sit on a floor and cut out fabrics. If I ever win any contest, I will got to IKEA and get a huge working desk for sure:D
My favorite thing is to see the process of a flat fabric becomes something wearable and when the result is gorgeous, I put it on and can't leave in front of mirror for a while… :0 Every time it amazes me.
5. If you could make something for anyone who would it be and what would you make?
I am a big fun of Bill Cosby and I want to make a pajama for him:D I enjoyed his many variety of pajamas in The Cosby Show.
He is my hero!
6. What are you looking for on our site? What do you think should be improved and what do you really like?
Personally I appreciate if there is a contest to win one of a favorite pattern on Burda Style, maybe once a month to keep our motivation up?
7. What is your motto?
About design, my motto is pop, simple, and practical.
Ophelia k has such cute creations, they have even been the weekly featured creation! Check out her top ten favorite projects and keep up with her on her blog also check out her etsy shop