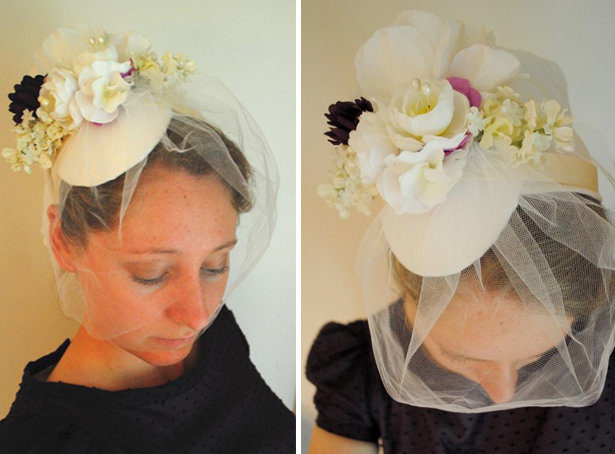 ShareThis
Where are you from and where do you live? What do you do other than sewing?
I live in Maine. That's where I was born, grew up and will probably stay for the rest of my life. I love it in Maine ; )
I'm an avid gardener. I love growing things, and have been collecting perennial flowers for over 10 years. I also love dabbling in watercolor painting and photography. I'm a stay-at-home-mom, wife, and mother to 3 fine boys.
If we were to come to your town, where would you take us?
I would bring you to Mardens ("I should have bought it, when I saw it, at Mar-dens"). They have great prices on tons of fabrics! There are many amazing flea markets and thrifts stores where you can find vintage clothes and accessories — so much fun. The ocean at Popham Beach would be a must see, and the Maine Botanical Gardens in Boothbay Harbor are lovely.
How did you start sewing? Why do you sew? Any great sewing achievements?
I started sewing because I was fed up with retail clothes and not finding what I wanted. My Mom taught me the basics when I was little but I hated sewing then. I just started sewing again 3 years ago, and now I love it! I'm learning how to draft my own patterns. It's challenging and exciting. Sewing is a great creative outlet for me!

A young melody-shorey
Who is your style icon?
Olivia from The Waltons t.v. show. She has simple, flattering, graceful, dresses that are practical and comfortable.

melody-shorey's inspirations.
What's your sewing secret weapon?
I need my seam ripper. I almost always sew my sleeves on before I sew up the side seams on the bodice. It's SO much easier to sew the sleeves on that way instead of trying to work in a circle. I just leave my sleeves flat, sew them onto the arm scythe, then sew up the side seam and sleeve all at the same time!
Tell us about your sewing experience.
I sew anytime I can. My machine and everything else is in the basement, but I have a portable machine too, so I can sew anywhere, anytime. With two little boys running around, I take whatever time I can get!

melody-shorey's sewing space

melody-shorey's sewing machine & pincushion.
What is your dream sewing project?
I don't know yet. I'm still finding new things I like and what to try.
How long have you been a member of BurdaStyle, and what keeps you coming back?
Two years. My username is my name – not very creative, I know ; ) I enjoy sharing projects and getting input on them. I can gauge better if a pattern is good or needs more work. I visit at least every month, sometimes once a week or more.
What is the most frustrating thing about sewing for you? What is the most rewarding?
The trial and error, the stitching and ripping, stitching and ripping again. It's so frustrating sometimes; then, to have it come out perfectly, just how you envisioned it is elating!