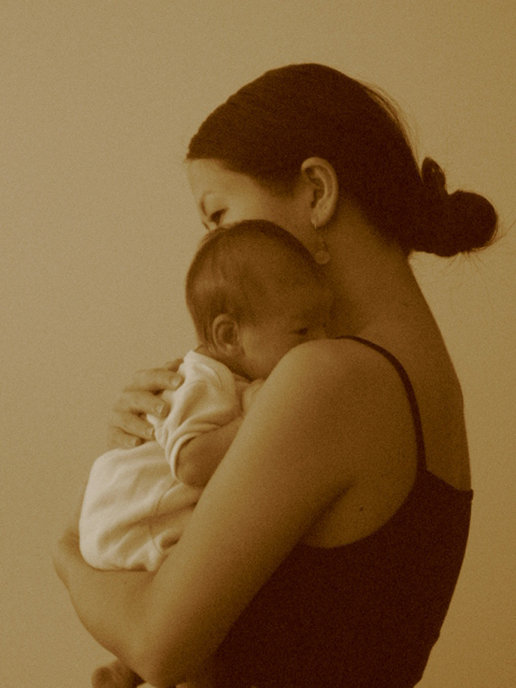 ShareThis
1. Where are you from and/or where do you live?
I am originally from Japan. I left home after graduating from high school and studied in Vancouver, Canada, for a few years. Moved down to Oregon and lived there for three years. Then, last year, I moved back to BC with my husband and a precious little life in my belly.
2. What was the 1st thing you made? How did you start sewing?
I don't quite remember what the first thing I ever made was really. But I think it was either a dress for a doll or a little purse when I was like five.



I guess sewing was something that I started naturally. My mom wasn't a sewer (more like a knitter), nor did I have someone to teach me how to sew. However, I remember I often hanged out in a sun room at my grandparent's house next door, where a stunning old pedaled sewing machine was. It was such a gorgeous machine! Of course I wasn't allowed to use it because I was too little, but I could stare at it for hours. So, I sat next to it, and started hand sewing projects. I wonder where that machine is now??
3. What role does sewing play in your life?
Creative meditation (when I am not frustrated at it!)


I am in a meditative state when cutting out patterns and running a sewing machine. There is some sort of meditative, calming therapeutic quality about it for me.
4. What is your favorite and what is your least favorite thing about sewing?
My favorite part is when I get a lot of new ideas for designs, which overwhelmingly excites me. Least favorite part is when I can't materialize those ideas, which makes me really upset and sad. I need to learn more skills!
5. If you could make something for anyone who would it be and what would you make?
I have become a mother to a beautiful baby girl as of a month ago. So, I would love to start making little pretty clothes for her (If I could ever find enough time with a newborn!). She will be so spoiled!
6. What are you looking for on our site? What do you think should be improved and what do you really like?
I am so stoked that Burdastyle offers free and inexpensive patterns every week! (Now, unfortunately the system has changed a bit that most of the cool patterns cost some money. Still affordable though!) I also love seeing other people's creations and alternations of the Burda patterns, as many of other members have stated as well. It is very inspiring and encouraging!!



Only one thing I could think of to improve the site is some sort of alarm thing (maybe via e-mail or side-pop-up thing?) when someone writes on your wall or sends you a message, so that you will never miss it. Oh, and it also will be great somehow if we could follow up with the creations we left a comment on.
7. What is your motto?
"Be Creative"



Creativity never leaves my life. It is a part of my life, everyday, within everything I do. It is an essential component of my being. I am always up for some form of creative things – sewing, jewelry making, printmaking, or just daydreaming about things I don't have time for. Creativity is not only about being arty and crafty, but also how you live your life. Even when you face a trouble, be creative! You will find your way through it.
Lunatepetal has some truly incredible creations. The tailoring on her coats is amazing.Take a look at her Top Ten favorite creations and be sure to check out her Etsy shop, it's jam packed with cool jewelry, prints and clothes.