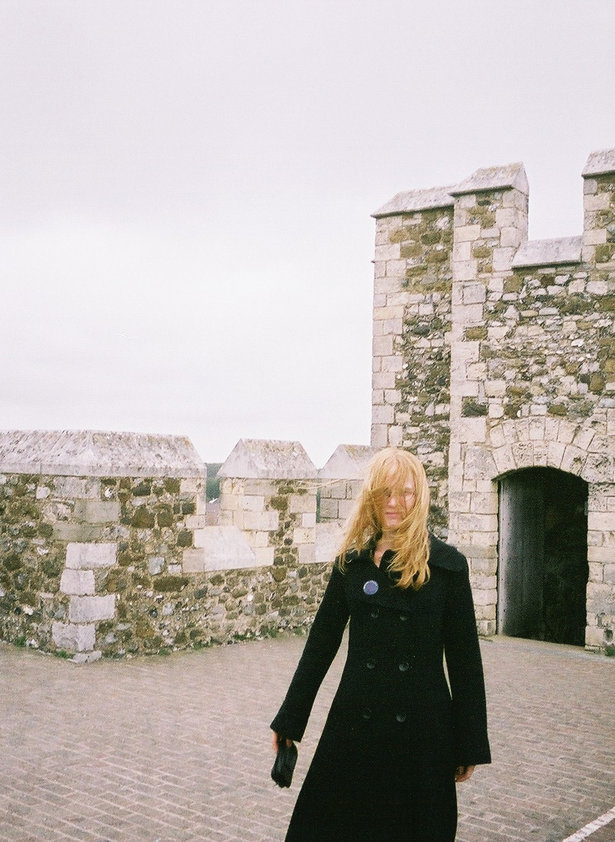 ShareThis
1. Where are you from and/or where do you live?
I live in the Netherlands, in the city of the Hague (Den Haag in Dutch)
2. What was the 1st thing you made? How did you start sewing?
The real first thing must have been some kind of 'garment' for a doll, Barbie or stuffed animal toy, but I don't know what anymore. However, I vividly remember the first items of clothing I made. Those were trousers with a side zipper and an long tunic style blouse I made when I was 14 years old. My mum used to sew a lot back then, so she could give me instructions about the zipper etc. Still, it wasn't a very succesful project: the shirt fabric was to stiff so it looked awful and the zipper in the trousers would alway bite the flesh of my hip.
3. What role does sewing play in your life?
Quite a big role, at the moment. For the past two years, I've been making a lot of my own clothes and after joining a once a week sewing and pattern making course last winter, I've become even more obsessed. I used to make clothes from Burda and Knipmode patterns, often altering them to my liking but the lessons I took allowed me to follow my own ideas and have all my patterns perfectly sized for me. I now make all my own clothes and some for my boyfriend and family if they want. I'd love to get better and faster still, so I could do this professionally
4. What is your favorite and what is your least favorite thing about sewing?
My favorite things are designing things and the sewing itself, seeing a garment take shape. I used to hate things like hemming, but after learning how to iron hems and seams in shape, use bias fold tape and sew things like that by hand, I actually find myself enjoying finishing my creations. My least favorite things are (sometimes) cutting fabric and definitely putting in snaps and grommets with a hammer. Oh, and because of a problem with my sewing machine, sewing stretchy knits is really tricky for me, and I would like to use those a bit more and make lingerie.
5. If you could make something for anyone who would it be and what
would you make?
I would love to offer made to measure clothes and pattern to people with all kinds of shapes and sizes. I love tailored clothes and I think they should be available to everyone but I know how difficult that can be if you're nowhere near 'standard sizing'
6. What are you looking for on our site? What do you think should be
improved and what do you really like?
I love Burdastyle as an endless source of inspiration. There are so many original creations and how to's posted all the time! I also enjoy the patterns, even if it's often just to learn more about
pattern construction. Where that's concerned: I think it's great we can all have a say about what patterns we want on the site.
What I think could be improved (other than those bugs we all know and hate) is the rate at which things are posted about contests, design calls and things like that. I absolutely love the fact that there are design calls but we are still waiting for the sweater dress and JJ's shirt to be posted as patterns. I understand those things take time, but I would like some updates while we're waiting.
7. What is your motto?
Now that I have to think of it? Well, what about: 'Failure is always an option, but success doesn't hurt' ;)
Editor's Note: We understand that it must seem like ages have passed since the competition entries make it to the site. We will try to keep you updated through the whole long process for future submissions, and are very happy to announce that both the submissions from the first contest, Malissa's Sweatshirt dress and JJ's ruffle blouse, will both be posted in the next two weeks! The reason there is such a delay in posting the patterns after the contest is due to all the steps in our production process, which takes almost 3 to 4 months, after you consider the draping, pattern making, grading, digitalizing, sample sewing, photo shoot location choosing, model fittings, photo editing, and phewww, I'm exhausted already just listing it. . .
But thanks for the advice Lauriana! We will try to keep everyone more informed along the way! Learn more about Lauriana and see some of her awesome creations by viewing her member profile!